The country's Chief Minister, Datuk Seri Mohd Shafie Apdal, unveiled the new breed, which has been produced by the State Fisheries Department's Aquaculture Residue Monitoring Programme, after five months of research, on 18 April.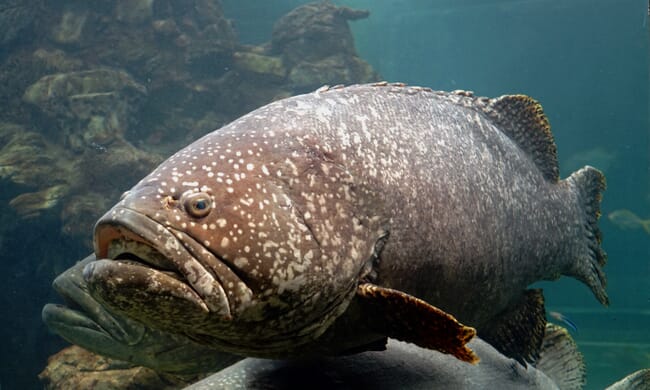 "This is part of our effort to boost the fisheries sector in Sabah for the benefit of our fishing community and also in meeting the increasing demand for fish for local consumption. It also has potential to be exported," reports Malaysia's Daily Express.
The new strain builds on the success of Professor Shigeharu Senoo from Universiti Malaysia Sabah (UMS) who successfully produced a hybrid grouper in 2006 by fertilising the eggs from the brown-marbled grouper with the sperm of giant grouper.

According to the company, hybrid grouper – which behave like giant grouper but are more robust – are now widely marketed in eastern Asia and produced by many hatcheries around the region. And there is hope that the new strain, the echo grouper, can be developed into a prime candidate for commercial aquaculture, as it's fast growing, palatable and resilient, while there also plans afoot to breed them to be more resistant to common diseases.
However, the Express reports, these fish have not yet been produced commercially and are currently being studied to see if they are able to reproduce, while their flesh quality is also being monitored.