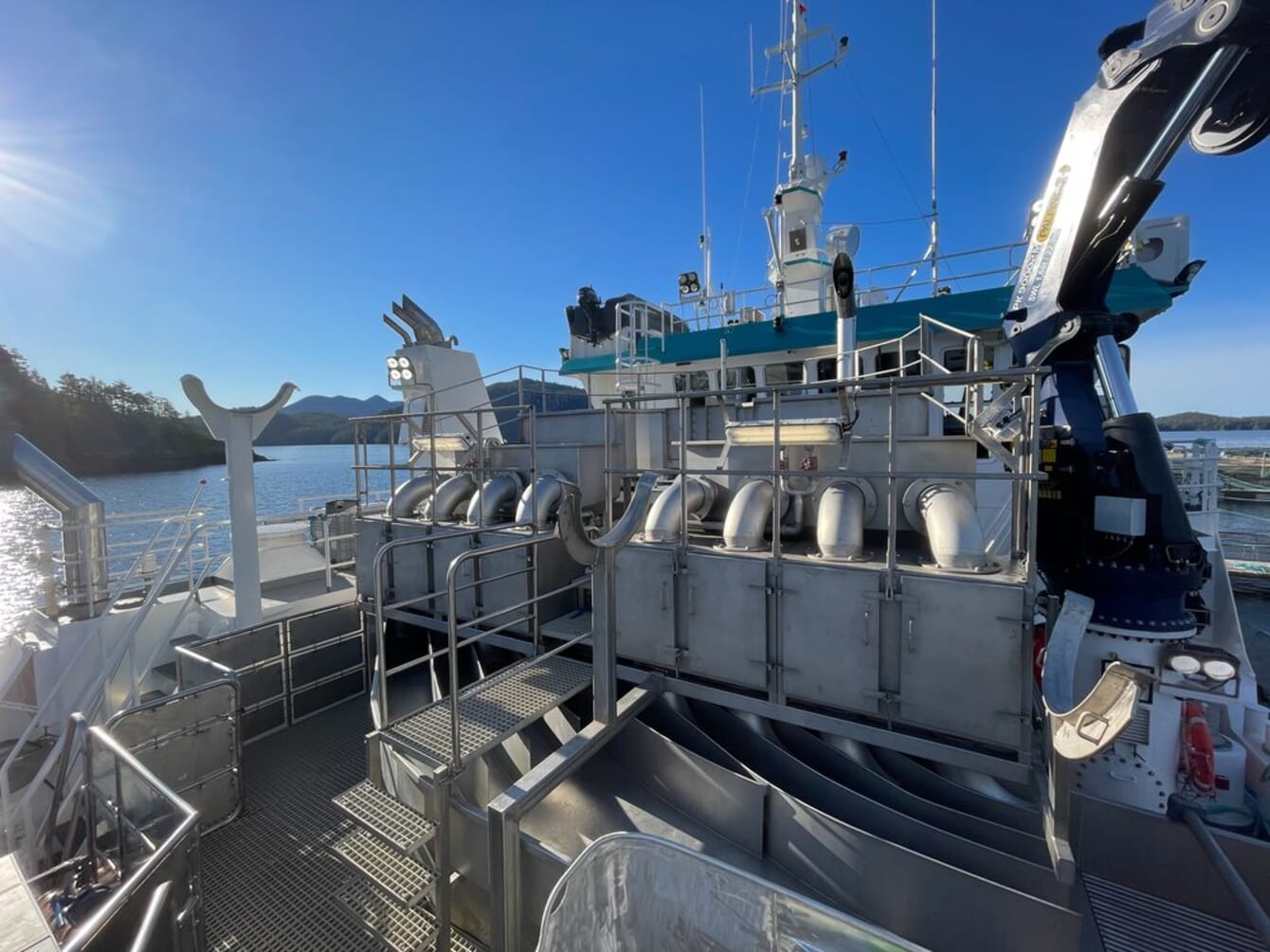 A news release from Hawk Seafood says that the companies will target further growth in the delousing segment and develop other high-tech solutions for the aquaculture industry. SFI is a Faroe Islands-based company that has been providing innovative mechanical solutions for the sector since 2016. After being founded by Eyðbjørn Hansen and Gunnar Johildarson, Sea Farm Innovations developed the SFI SYSTEM; a gentle and highly effective delousing solution that prioritises fish welfare, ease of operation, has a high capacity coupled and small physical footprint. The SFI SYSTEM has successfully been delivered to a range of blue-chip salmon farmers and service-boat suppliers in Norway, Canada, Chile, Faroe Islands and Scotland. In the last three years, SFI has delivered 90 million Danish kroner worth of systems to leading salmon firms.
Joakim Stavnes Karlsen, CEO and partner in Hawk Seafood, comments: "Our ambition is to develop a strong, innovative and diversified solution supplier to the aquaculture industry, building from the strong success the SFI founders have had in mechanical delousing systems. Further growth in the aquaculture industry is dependent on solving the industry's challenges in a sustainable way, and we believe SFI is well-positioned and has unique competences to provide innovative solutions to drive the industry further. We look forward to working with the highly competent SFI team."

SFI will focus on strengthening its position in the market with Hawk Seafood as a new shareholder to enable further growth, including recruitment and cooperation agreements to create a strong organisation in Norway. In addition, the company is strengthening its position in the Chilean market where they are experiencing an increasing interest for its solutions as increased fish welfare regulations are expected to drive demand going forward.
Eyðbjørn Hansen, CEO and co-founder of SFI, remarks: "We are pleased to get Hawk Seafood as partners in SFI. Our company has had a strong development since we started in 2016 and we are now ready and able to begin on the next phase of our growth journey together with Hawk Seafood. They have a lot of experience in developing growth companies as well as a strong industry network."
The transaction was completed as a purchase of existing shares where Hawk Seafood acquired a 50.1 percent stake in SFI, while the founder and management team retained 49.9 percent ownership.