The programme is backed by their in-house $8.4 million fund, offering follow-on investment for top performers.
Having started in Norway 2018 with their first six investments, the accelerator programme now spans the globe. Offices and industry contacts in Hawaii, Bergen and Singapore offer first-class partnership building opportunities for programme participants and exposure to high profile players in the aquaculture industry.
After having made significant changes in 2019 by upgrading the programme to a larger cohort and increasing investment while adding two new locations to the schedule, the 2020 Global Cohort 4.0 will see another step up in investment for each successful applicant.

The 15-week programme, will take 10 emerging companies from Hawaii to Singapore, via Bergen and begin on 17 August. Each successful applicant will receive a $75,000 cash investment as well as $55,000 in-kind value, through a worldwide on-site mentoring programme, in exchange for equity
Hatch's investment philosophy assumes that the aquaculture industry needs to increase its efficiency and improve its sustainability through innovative technology.
Managing partner and co-founder Georg Baunach states: "We believe that currently the most important tasks are to improve the technological level of farming and to find alternatives to traditional feed ingredients – and thereby increase the sustainability of the sector."
Growing from its three founders in 2018 to ten full-time staff members in 2020, Hatch has assembled a team that is up to the task, covering environmental science, innovation, marketing, business management, nutrition and technology.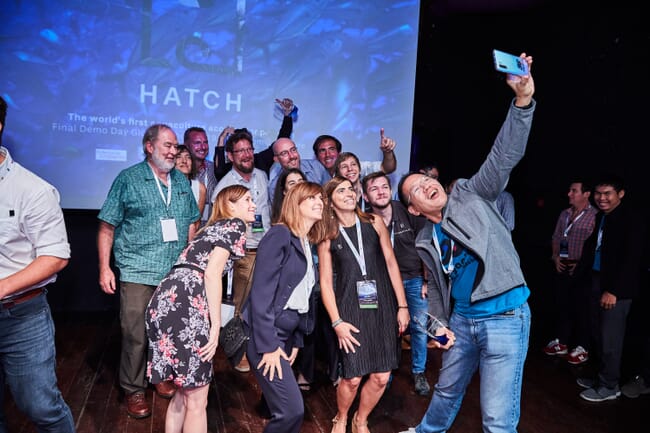 Managing partner and co-founder Dr Carsten Krome adds: "At this point, every Hatch team member has either run one cohort of a larger size and/or collected significant on-farm experience, visiting different parts of the value chain from hatchery to distribution. This and feedback from our previous cohorts give us confidence that we can fully deliver the value we are promising."
Within the last year, the Hatch portfolio has received over $10 million in external investment and licensing deals worth over $40 million. The investment focus areas of Hatch are nutrition, health, biotech, production methods and technology.
Head to www.hatch.blue/program to learn more and apply.