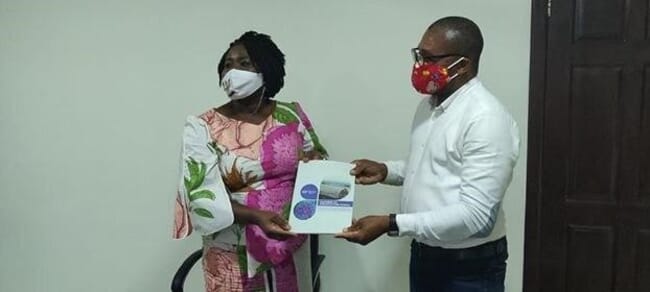 Ghana's Chamber of Aquaculture recently presented the report to Elizabeth Afoley Quaye, Minister of Fisheries and Aquaculture. It includes the results of a survey of aquaculture stakeholders across the value chain. The aim was to find out the problems they had encountered as a result of Covid-19, and what help they would need to get back on their feet. Respondents comprised fish farmers, fishmongers, fish feed producers, fish health experts and input suppliers.
While 41 percent of the respondents identified finances as the major area affected by the pandemic, 25 percent named production issues, 8.33 percent named supply chain issues and 8.33 percent identified personnel problems.

Respondents said that the government-imposed social distancing protocols and restrictions meant that they struggled to achieve production capacity due to the reduction in demand for tilapia and catfish. In some cases employees were unable to travel to production sites, and in others there were disruptions in the purchasing of raw materials and the delivery of fish to distributors. Most of them had suffered significant reductions in revenue due to reduced demand.
To enable them overcome the problems caused by the pandemic, the respondents called for credit facilities with low interest rates, subsidies on raw materials and corporate tax waivers for 2020. They also requested that government set out a clear post-Covid plan for the aquaculture sector.
Among its recommendations, the Chamber suggested that the Ministry of sets up an aquaculture development fund to cater for the needs of the sector. It also recommends tax exemptions for imported fish feed raw materials. They also asked the government to assist operators in aquaculture to recover from the effects of the pandemic, as is being done in other countries around the world.
Receiving the report, Quaye said that the President has already instructed the Minister of Finance to include fish feed raw materials in the list of tax exempted raw materials for agriculture. She also encouraged feed producers to source raw materials from input producers who had been supported by government under the 'Planting For Food and Jobs' programme.