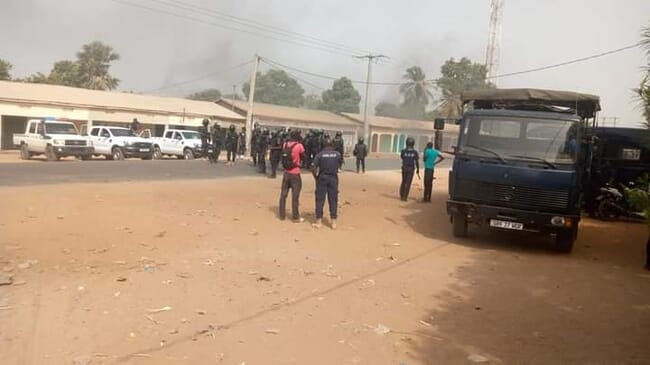 The incident took place last week, and was linked to an arson attack on a police station, both of which occurred in the coastal town of Sanyang, which is home to three Chinese-owned fishmeal factories.
In the last few years local residents have been calling for the closure of these factories, as they have been linked to extensive environmental and economic damage. Recently their protests have grown louder, as the government has taken no action. The police station was completely burnt down, while the Nessim feed factory suffered extensive fire damage. About 40 fishing vessels that were used to deliver fish to the factory were also destroyed.
The immediate trigger was the murder of a young man Gibril Cesay, by a Senegalese youth who attempted to rob his family. There have been tensions between Senegalese fishermen and Gambians, partly because the Senegalese are seen as collaborators with the Chinese.
The factories are alleged to dump untreated waste, while the smell of the fishmeal processing has devastated local tourism, and waste from the factories is linked to mass mortalities of fish and birds. Many artisanal fishermen and women involved in fish smoking have lost the trades which they have practiced for many years.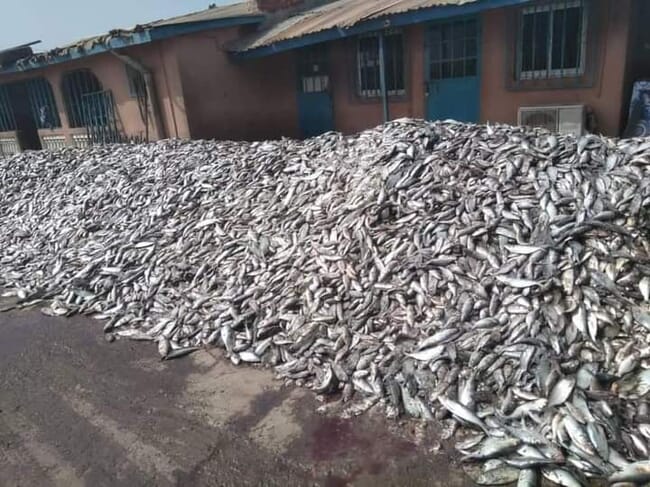 Gambia, Senegal and Mauritania are the West African countries currently hosting fishmeal factories, most of which are owned and operated by the Chinese.
In a 2017 agreement with the EU, Mauritania committed itself to phase out fishmeal production by 2020, by increasing export taxes and redirecting fish landings for human consumption, yet production of fishmeal by the country's 25 foreign-owned factories has shot up. From 391,000 tonnes in 2013, it increased to 897,442 tonnes in 2018. An estimated 650,000 tonnes of sardinella, the staple food of many West Africans, and other small pelagic species were estimated to have been used to produce fish feed in 2020.
Almost all West African countries, in spite of their extensive, previously rich coastlines, are currently importers of fish. The FAO and WorldFish launched a study in 2020 to evaluate the socio-economic effects of fishmeal production in Sub-Saharan Africa.