The report concentrates on farmed whiteleg shrimp (L. vannamei). Among all aquacultured species in 2017, vannamei, which are cultured in 36 countries, reached the highest production value, worth US$26.7 billion. This is $10 billion more than farmed Atlantic salmon (FAO, June 2019).
Despite the scale of the sector, many shrimp farmers face a variety of production challenges. To fast track production efficiency, productivity and sustainability, Hatch's mission is to help farmers overcome these challenges through the support of innovative entrepreneurs.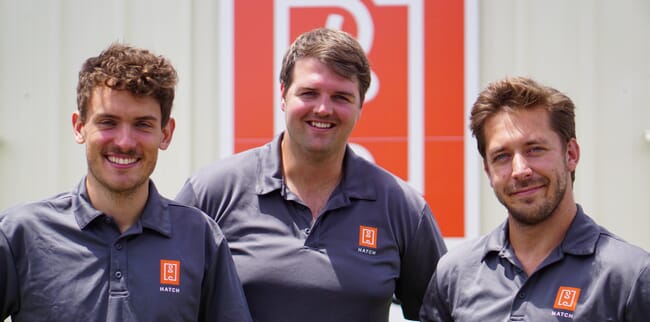 "We understand there are a vast variety of farming methods and challenges; entrepreneurs often lack the access to remote operations during solution development. To better produce compatible solutions, this year we bridge the knowledge gap for entrepreneurs," explain the report's authors Dylan Howell, Georg Baunach and Moritz Mueller.
In January 2019 the Hatch trio initiated a major study to assess and compare technology and innovation opportunities on shrimp grow-out farms in the top six producing countries – Indonesia, India, Ecuador, China, Thailand and Vietnam. They interviewed 81 shrimp farmers over 10 on-farm technology areas in order to determine where and how entrepreneurs can focus their energy during development.
The ten technology areas covered were: infrastructure; operational management and communication; power supply and control; water logistics; aeration; feed management and administration; water quality and health monitoring; growth monitoring; harvesting techniques; and biosecurity measures.
By comparing how these technologies differ between the six regions, this study offers valuable insight and potentially leads to the development of better products, services, and business models for entrepreneurs. The information presented should present significant valuable to investors and farmers in all regions across the world.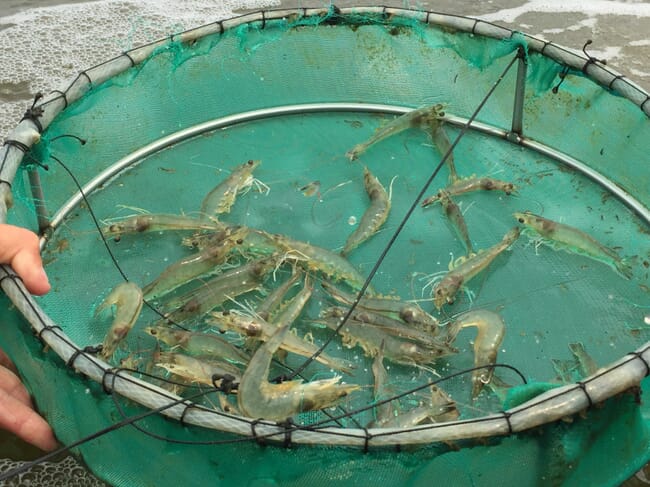 The report also summarises a number of other key differences between the six countries.
Farming intensity ranges from the super-intensive systems used in China and Vietnam, where the average stocking density is 220-300 shrimp per m2; to the 70-130 shrimp average in Thailand and Indonesia, to 60 in India, where this is the maximum permitted by law, to Ecuador, where the average is around 20 shrimp per m2.
In terms of productivity, the report notes that farmers in Indonesia, Thailand, Vietnam and China will produce about 2.5 crops per year, while farmers in India only 1-2 crops per year. Many Ecuadorian farmers, however, who use nursery phases, are able to achieve 3-4 crops per cycle, due to overlapping stocking of nursery ponds and grow-out ponds.
Almost all farms in Indonesia, Thailand, Vietnam and China reported to achieve an average of around 15-20 tonnes per hectare per crop. In the more extensive systems of Ecuador and India farmers only attain around 1.6 and 4 tonnes per hectare per crop respectively.
Survival rates also range between counties, with most farmers in Indonesia, Thailand, India and Vietnam attain rates of over 70 percent while China averages around 60 percent and Ecuador around 50 percent.
However, the authors explain: "It is important to note, that the shrimp industry in Ecuador apply a different concept to Asian farmers by focusing on animal resistance to pathogens. Broodstock in breeding programs is exposed to different environmental conditions where different pathogens are present in order to develop resistance against diseases under those conditions. This lowers the need for biosecurity and controlling mechanisms of environmental factors such as temperature or pH."
The authors conclude by thanking the Walton Family Foundation for their support as well as all the farmers and individuals who participated in this survey and its preparation.
To view the full Hatch Global Shrimp Report, click here