Geoff joined the company as a fresh-faced zoology graduate in 1978 when commercial salmon farming was still very much in its infancy, progressing from farm assistant at Loch Striven, then Loch Creran, to farm manager of Loch Spelve on Mull – a position he held for over three decades.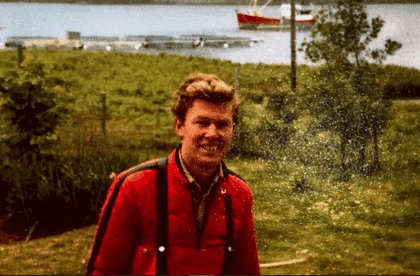 During that time he led his team at Loch Spelve to win 'Best Finfish Farm' at the prestigious Crown Estate Awards 2010, and was shortlisted for 'Aquaculture Ambassador' in 2011; pioneered the first full crop of M&S Lochmuir™ salmon, giving the UK retailer a truly differentiated product that still stands out from the competition today; and came a close second in the 'Farmer of the Year' category of the BBC Food & Farming Awards 2010, with one judge describing him as "an ambassador for husbandry best practice in salmon farming".
To mark his milestone, newly-retired Geoff joined colleagues past and present for a special dinner at the Argyllshire Gathering Halls in Oban to reflect on a career that has seen the sector evolve from several smaller farms to fewer, larger producers.
"Changes in operational scale have led to tremendous advances in production. The biggest advances, without doubt, have been in fish welfare and staff health and safety. The arrival of vaccines simultaneously improved fish health and reduced use of medicinal treatments, while the arrival of innovative new technologies such as work boats, wellboats and net cleaning systems has made the farmer's role much more about brain than brawn," reflected Geoff.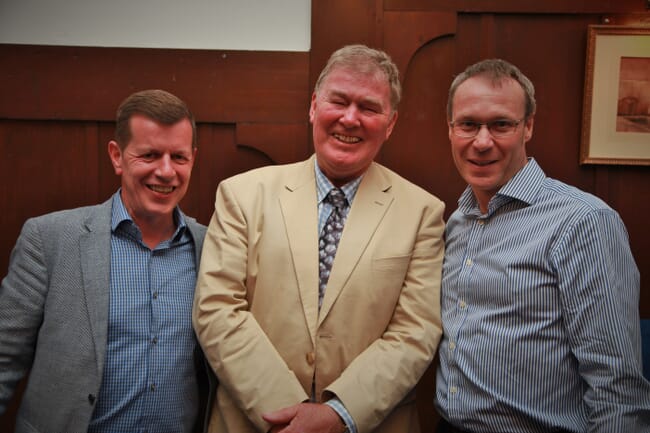 Increased regulation by Marine Scotland, the Scottish Environment Protection Agency and the industry itself has also been key. "Nowadays, everything is so carefully calculated and closely regulated: from where you can locate farms to how many fish you can safely put in pens in order to maximise their health and welfare and minimise any impact on the environment," he added.
For all the changes Geoff has witnessed over his 40-year career, one thing has remained constant: his instinctive love of working with fish. "It's the thing I'm most proud of; that my love of salmon – raising them, putting them to sea and rearing them skilfully and sensitively to be both healthy and tasty – is every bit as strong today as it was when I first started out," he said.
Such is Geoff's interest in all things aquatic that one of his big hopes for retirement is that he gets to spend more time crafting his own fish.
"Salmon farming is as much a lifestyle as it is a career. You're effectively on call 24 hours a day, seven days a week; always thinking, always working to protect the salmon in your care. My goal for retirement is to use that experience and knowledge to develop my artistic talent, whether that's on paper or for life-size fish casts, along with spending time with my wife Jane and family – and learning to stop thinking about salmon farming!"