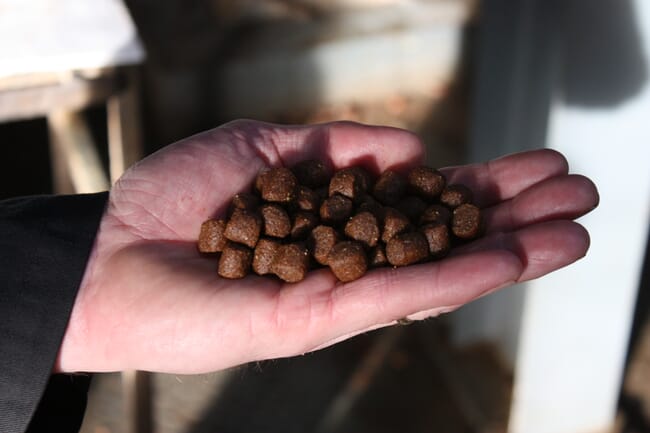 So argued Dr Albert Tacon during a compelling recent webinar organised by the Aquaculture Nutritionists Network and Jefo, in which he outlined the challenges that need to be overcome by the aquafeed sector in order to ensure the sustainable growth of global aquaculture.
Develop effective alternatives marine ingredients and live feeds
"We have over 244 different species of fish and shrimp [requiring aquafeeds], about which most information – from first feeding to market size, to reproduction – we have not got a clue. For some species we do – for salmonids especially – but for most species we don't. And because we don't the sector is still reliant on ingredients like fish meal and fish oil," observed Dr Tacon, whose career has included roles with FAO and is currently working with Aquatic Farms in Hawaii as an independent consultant in aquaculture and aquaculture nutrition.
Although, he conceded, there is scope to grow global aquaculture despite the limited supply of marine ingredients, much work was needed to ensure that feeds utilising novel ingredients are able to supply the same benefits as both fish meal and fish oil – which are much more than purely a source of proteins and lipids respectively.
He also pointed to the large range of species that still require live feed as being a potential bottleneck for the growth of the sector.
"On the other side of the spectrum because we're growing many larval species or broodstock species and because we don't really know their requirements, we have a sector that's still very much dependant on using live feed in the form of artemia, rotifers or copepods or – in terms of broodstock – polychaetes or other species," he said.
Reduce reliance on imported raw materials
The second issue highlighted by Dr Tacon in the reliance on imported feed ingredients. In Asia, he noted, 50-80 percent of the ingredients in aquafeeds are imported and it's a similar picture in the Americas, other than Brazil and the USA. Given that most of these commodities have to be purchased in US dollars, he added, so the price is very volatile and depends on exchange rates.
Improve digestibility
The third issue he highlighted was the increasing concern for the environment and sustainability, which is heightened by the fact that so many fish are produced in public water bodies. As a result, he argued, "there's an increased onus on highly digestible feeds which reduce waste products entering the environment".
Invest in greater R&D capabilities
The penultimate factor flagged up by Dr Tacon is the need for aquafeed producers to develop their own R&D facilities – a factor that ties in with his first point, about the gaps in knowledge on the nutrient requirements of many species, and also to help to integrate new raw materials into the diets of those species that the nutritional requirement are known.
"In many Asian countries, in many Latin American countries, feed companies have trailed a bit, but we have to do R&D today for tomorrow – we know that prices are increasing, we know that there are new products on the market but we have to have our own R&D facilities where we can reduce costs and where we can test new products and innovations. This is so important," Dr Tacon argued.
Make the most of local ingredients
This led onto the final point he raised – which related to the need for countries to make better use of their local raw materials.
"These might have low digestibility, lower protein, higher fibre. But using innovative processing techniques, using fermentation technology, we can really improve the nutritional value of these products. We can destroy many anti-nutritional factors and if the fish or shrimp doesn't have the enzyme to digest these ingredients we can pre-digest them or we can put enzymes in our feed to help the animals. It's something that the poultry sector has done for a very long time and we can also do the same," he stressed.