Sponsor message
Are you trying to break into aquaculture industry or already working in the field and looking to gain additional expertise for career development?
First spawn of the season for eastern oyster hatchery
Hoopers Island Oyster Co, in Maryland, has reported the completion of its first seed spawn of the season, and expect to soon have seed for sale to fellow oyster farmers along the Atlantic seaboard.
Using broodstock that was conditioned over eight weeks, hatchery technician Allison Fitzhugh used a scalpel to extract gametes from shucked ripe eastern oysters (Crassostrea virginica).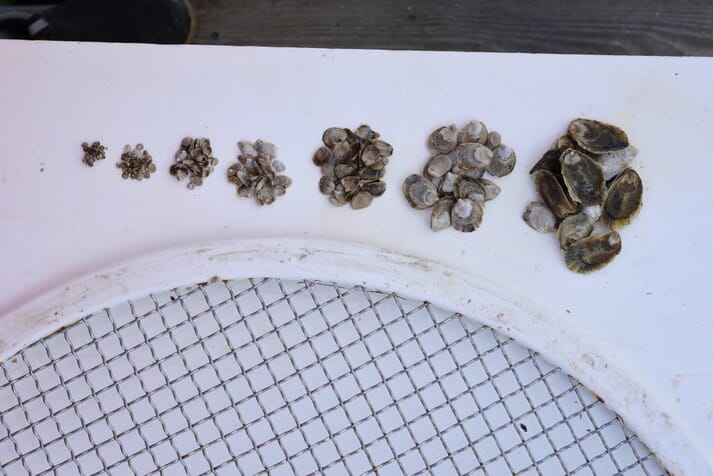 The next step involved pooling eggs from diploid females (those with two sets of chromosomes) were mixed in seawater with the sperm from tetraploid males (those with four sets of chromosomes). Fertilisation happened in a matter of minutes and cell division occurred over a 24-hour period.

In 24-48 hours post-fertilisation all the fertilised eggs will be free-swimming oyster larvae on their way to becoming seed.
The company then placed as many as 115 million fertilised eggs in its 1,500-gallon tank where the new larvae are growing. In just four weeks, the company's first oyster seed of 2020 will be available.
Hoopers Island has partnered with Algafeed this year to condition the broodstock and are now conducting onsite trials to identify the optimum food for the seed.
Sponsor message
UMass Sustainable Aquaculture Online Courses
Aquaculture is an increasingly important source of safe, nutritious, and sustainable seafood for people worldwide. Globally, aquaculture production must double by 2030 to keep pace with demand. These increases in demand for aquaculture products, food security considerations, and job creation have generated an increased need for skilled workers.
Discover how you can be part of this rapidly expanding industry.
The larvae have a setting rate of 15 to 20 percent with an average of 18 to 20 percent. Seed is offered in sizes from 1 to 12mm.