The forum was conceived as a communication platform to gather field diagnosticians, laboratories, relevant authorities in charge of disease management in the Mediterranean mariculture and other stakeholders.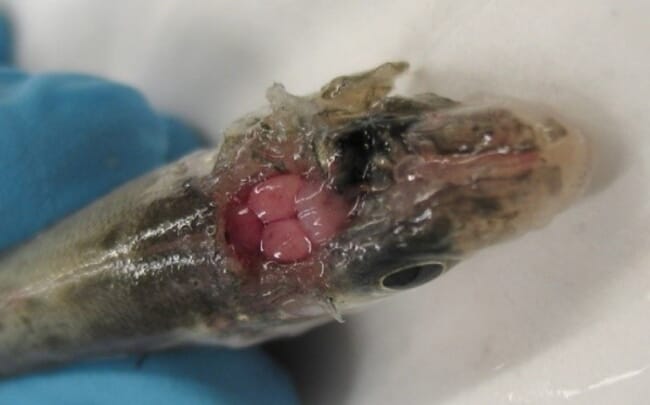 The second topic to be launched on the forum, following an inaugural session on Sparicotylosis in July is on VER/VNN and is scheduled to take place from 17 to 28 September. Since its first description during the early 90s, the disease – caused by a Betanodavirusis now endemic in the Mediterranean – is considered the region's most important viral disease affecting farmed and wild marine species. Betanodaviruses have an extended host range, including sea bass, groupers, flatfish and drums but the species that suffer more from this disease in the Mediterranean is undoubtedly, the European sea bass (D. labrax).
To learn more about the Viral Encephalopathy and Retinopathy you can read in MedAID blog the Mini-review written by Anna Toffan, and to learn more about more about prophylactic measures against VER/VNN, visit theMedAID Health Forum and read the mini-review prepared by Sofie Barsǿe.
Objectives of the Betanodavirus discussion
To exchange the recent scientific data of a practical implication, with the health experts dealing with the problem caused by betanodaviruses in farmed fish.
To help farmers understand diagnostic results and prognostic values of laboratory results
To help farmers improve their biosecurity.
To share farmers' tips and tricks about how to deal with VER-positive fish.

Topics for discussion
Epidemiology of VER in sea bass and sea bream.
Biosecurity rules and prophylactic measures.
Good aquaculture practices in prevention of VNN/VER infection.
Disinfection methods.
Diagnostic methods choice and use.
In order to join the MedAID Health Forum visit the registration site.
The organisers of the forum - Anna Toffan, Snježana Zrnčić & Bernardo Basurco - guarantee that registration is fully anonymous.
"We are encouraging all those who want to ask the questions and are not feeling comfortable in English to do it in the mother tongue whether it is Spanish, Italian, French, Greek, Turkish, Croatian or Arabic. Our MedAID partners will assist in translation," they add.