The project, which has been initiated by FAI do Brazil, was launched at Brazil's XI Fisheries Health Workshop, which took place at the UNESP Convention Center in Jaboticabal on 10-12 July.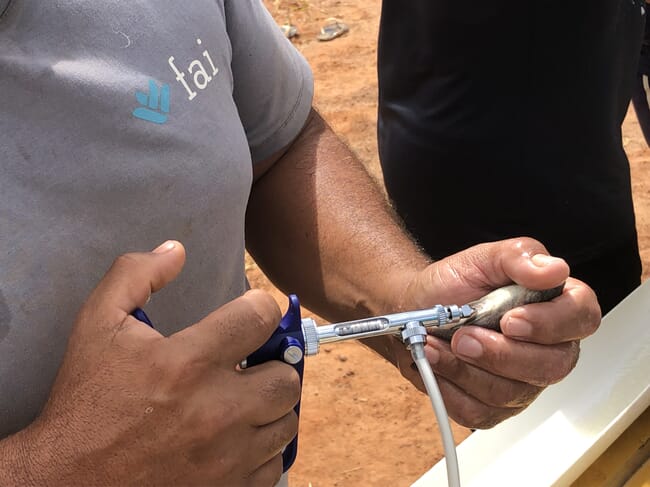 Called the Tilapia Wellbeing project,the two-year initiative was launched by Murilo Quintiliano, executive director of FAI do Brasil, who gave a presentation highlighting the environmental, economic and ethical issues that can lead to qualitative and quantitative problems in tilapia production.
"Brazilian tilapia production has experienced a double-digit growth rate in the last few years. This has led to an impressive development of the sector but, as is the case with almost all rapidly growing industries in history, quality and efficiency can too often be left behind," he explained.
"We are entering a more mature production phase and this requires increased attention to the economic, environmental and ethical aspects of tilapia production – not least in terms of welfare, which is deeply ingrained in all three of these aspects. Producers need to have guidance to improve production and we aim to help provide those guidelines," he added.
"If we can quantify the value of improving tilapia welfare and produce practical and reliable measures to improve it under Brazilian conditions, we can evolve from the current state – when, broadly speaking, farmers view their fish as either alive or dead – to an era in which we can understand what is impacting the quality of life of the fish at all steps of the production chain. This will result in improved fish quality and a reduction of mortalities from the producers' perspective. It will also reduce suffering and pain – which stands to benefit the fish and make them more appealing to consumers," Murilo continued.
Partners in the Tilapia Wellbeing project include LABEA (Animal Welfare Laboratory), whose participation is coordinated by Professor Carla Molento, one of the most respected animal welfare experts in Brazil, and CAUNESP (Unesp Aquaculture Center) – one of the great R&D centres in the Brazilian aquaculture sector – which is being represented by Professor Fabiana Pilarski.
During the workshop – which attracted 250 people, including representatives from the main Brazilian aquaculture companies, producers, researchers and technicians – widespread support for the initiative was expressed.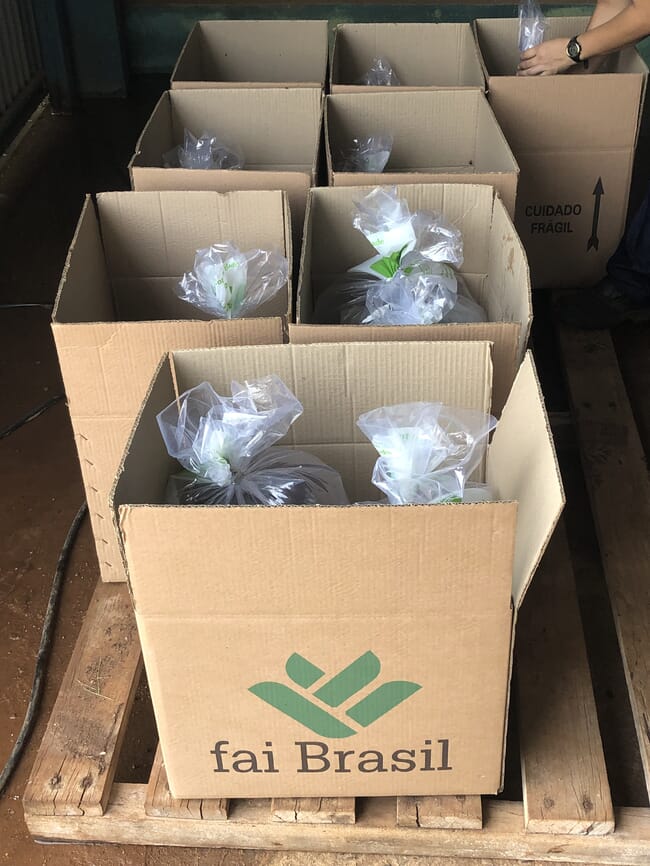 Mábilis Yumi Kanazawa, head of production process at MFoods, said: "Knowing the anatomy, physiology and behaviour of tilapia, it's clear that they are capable of feeling pain, fear, hunger, comfort and discomfort, and this is why consumers are increasingly interested in animal welfare theme.
"This is part of the reason that tilapia farming must evolve, using new technology and techniques, to improve animal welfare as well as lessen its environmental impact and improve productivity, fish quality at slaughter, consumer satisfaction and viability for the producer. FAI's presentation on tilapia welfare made this abundantly clear and I think it's the right time to launch this new welfare initiative."
About the XI Fisheries Health Workshop
The event, which aims to optimise fish production by using the best technology and health strategies, has been running for 12 years and was initiated as a means to ​​reduce disease problems in fish farming, such as the uncontrolled use of chemicals and antimicrobials.
This year, in addition to several themes related to water quality, the fish production chain, processing, cultivation, nutrition and sanitation, special attention was given to the theme of good management practices and welfare in aquaculture production. Understanding stress in fish and the impact this has on the wellbeing of fish, as well as the economics of production, was central to this theme.