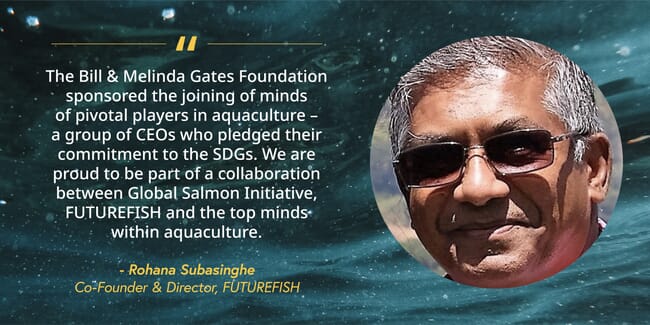 The call to action coincides with the launch of this year's United Nations (UN) Ocean Conference and – according to those involved – "represents the first time sector leaders have united behind a shared vision for aquaculture", the world's fastest growing food sector.
Stemming from a global roundtable co-convened by Global Salmon Initiative (GSI) and FUTUREFISH, with support from the Bill & Melinda Gates Foundation, the CEOs agreed to collectively drive action against diverse priority areas, such as:
Establishing learning hubs to scale sustainable aquaculture production
Supporting tech adoption and innovation to accelerate best practices dispersion at scale, including underserved regions
Exploring new frontiers in aquaculture
Communicating transparently on aquaculture's role in supporting healthy diets and resilient food systems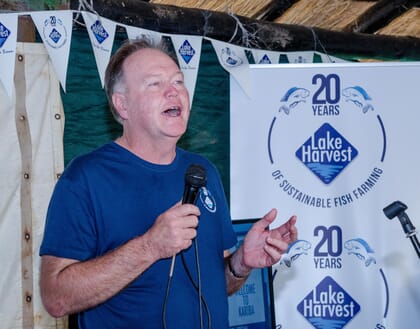 Representing farmers, feed, health and investor organisations, the signatories include executives from Regal Springs, Lake Harvest, Aqua-Spark, BioMar, Bakkafrost and Pescanova.
To help frame their work and deliver on this vision, the executives identified and committed to initiating collective actions on eight key areas:
Learning and sharing experiences
1. Establish a learning and acceleration hub and related database to collect and encourage the wider use of proven models to scale sustainable aquaculture production, such as pre-competitive collaboration platforms, innovative financing systems and open platform technology sharing
2. Aggregate business case examples for breaking the 'commodity trap' to help support producers investing in sustainable products and inform market-specific regional opportunities, accounting for distinct cultures and business climates.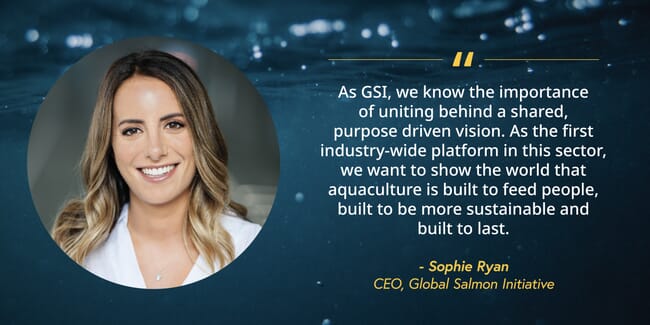 Supporting development of future regulation and infrastructure
3. Develop a comprehensive white paper that describes the business case for aquaculture's role in supporting healthy, sustainable diets and communities, and provides a framework for evolving and forward-looking regulatory regimes, needed infrastructure and other opportunity areas.
4. Support evolution of forward-looking aquaculture regulatory systems to encourage environmentally- and socially-sustainable growth for the sector.
5. Expand inclusive, sustainable financing opportunities to support growth – encouraging the flow of finance into sustainable aquaculture to promote food and nutrition staples for smallholders, women and youth at scale
Supporting technology adoption and innovation
6. Assess opportunities for pre-competitive collaborations in aquatic genetic resources, considering better aquatic animal nutrition, genetic improvement programs, regional focus and diversification.
7. Create global and regional hubs and mechanisms for technology transfer on effective innovations and best practices to accelerate dispersion at scale, including in underserved regions such as Africa
Increasing transparent communication to all stakeholders
8. Communicate the role of aquaculture in supporting nutritious, resilient food systems more effectively by providing transparency to all stakeholders on the sector's ongoing efforts to improve and deliver a responsible and healthy source of food.