The announcement coincides with a £4 million deal signed by OSH with Gael Force Group, for the latter to supply complete equipment packages for its two new sites at Invertote and Culnacnoc, off the coast of Skye.
The deal includes SeaMate 350 tonne feed barges equipped with SeaFeed feeding systems, SeaQurePen fish pens, SeaQureMoor moorings, and underwater technology.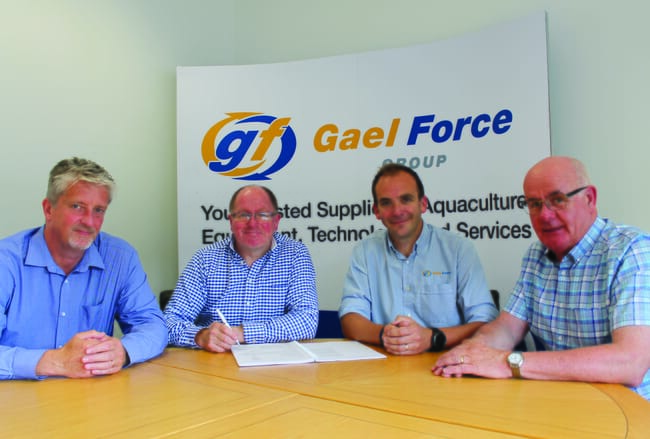 The two Highland-based companies have been closely collaborating over the course of three years, sharing knowledge, experiences and expertise to ascertain the best and most suitable equipment specification for the challenging site conditions.

Speaking after the two companies signed the deal Gael Force Group sales director Jamie Young commented: "We have taken the time to understand Organic Sea Harvest's needs and challenges for many months now and as a result we have become very attuned to their objectives. This has given both parties the complete confidence that we can be a key supply partner in helping Organic Sea Harvest to achieve the best possible results on their new farms."
He added: "Throughout our discussions with the team from Organic Sea Harvest it has also been very clear to us how much they value the importance of working with a local supply partner. For our employees and the local communities in which we are present across Scotland this is terrific news."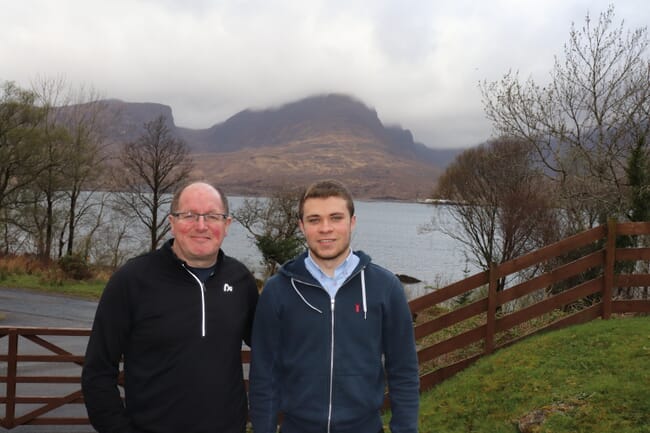 Alex MacInnes, director of Organic Sea Harvest, commented "It means a huge amount to us that we have been able to source the highest quality of equipment and competence at competitive prices locally, and also, that we will be partnering with a Highlands and Islands based supplier who has shown the enthusiasm and motivation to grow with us and help us in our objective to support the local community of Staffin."
More about Organic Sea Harvest, which aims to produce up to 7,000 tonnes of organic certified salmon across four sites in north east Skye, can be found here.