Alex MacInnes, co-founder of OSH, believes organic production, which has fallen out of favour in Scotland over the last decade, could - in some areas - have significant advantages over conventional production.
"Being organic limits our overall stocking densities to 8kg per m3 – about half of the level of conventional production – but I'm confident that fewer fish will be advantageous from a fish-health perspective," he reflects.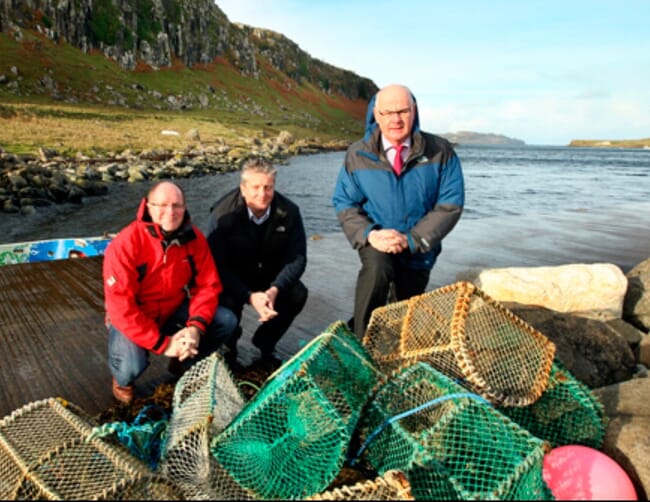 Alex has been involved in farming fish since 1985, and remembers when there were 14 organic producers in Scotland – now there is only one.
"I've worked on organic farms in the past and they've always had fewer issues, so I'm hopeful that it will be the same for us within the strategy we are going to implement," he adds.
Alex doesn't think that being organic is a panacea for the the industry, but believes its advantages are likely to be maximised if the farms are relatively isolated, so being the only operator in the area was a major consideration for him when selecting possible sites.

"We've looked at 26 possible sites overall and one of the reasons we like Staffin is that it's quite a distance [12km] from any conventional farms," he says.
And he hopes that having fewer health challenges – as well as adopting the latest biological and mechanical delousing techniques – will take the edge off having access to fewer treatment options.
"To keep our organic status there are some treatments, such as emamectin benzoate [Slice], that we can't use, so our sea lice strategy is based on a mixture of biological control [ie cleanerfish], freshwater, mechanical control [such as hydrolicers] and a limited number of hydrogen peroxide treatments," says Alex.
However, he is also aware of the importance of taking a pragmatic approach.
"My late dad and uncle were two of the pioneering cottage industry fish farmers on North Uist and, by default, organic in their strategy. I remember the discussions well that they would never wish to use any treatments or antibiotics on principle and they never did. But, should any major health challenges occur we want to have the full medicine kit available. If we use some of the treatments then we'll lose our organic status, but it means we can fulfil our duty of care to the fish, which is more important," he stresses.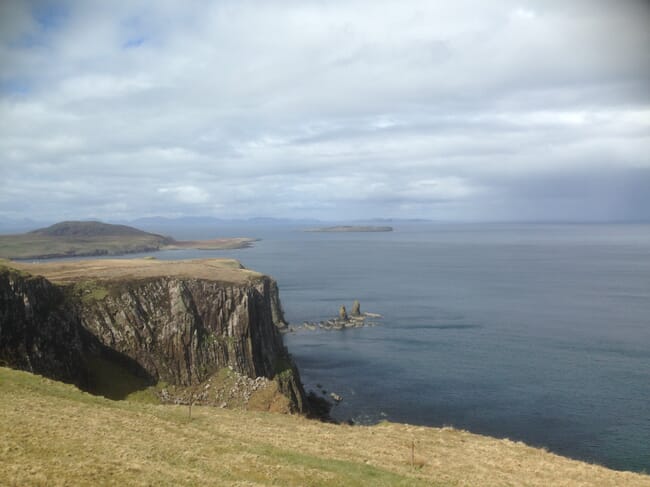 A question of scale
While Alex is content to establish the company as a niche player, he hopes to obtain licences for two more sites and has earmarked a number of possible locations to compliment his existing two.
"This will help us ensure we maintain continuity of supply and we are able to maximise the return to the Staffin Community Trust and in turn the fragile community of Staffin. I am clear in my mind that this is a lifeline project and it is crucial we succeed with our long-term plans," Alex reflects.
But, although the first two farms might have been given consents for 2,500 tonnes each, Alex is keen to emphasise that the company will be careful to establish the optimum production levels rather than aiming for full capacity in the first cycle.
"According to the hydrographic and benthic calculations, the sites could actually produce well in excess of the maximum permitted biomass each," says Alex, "so in theory these sites could be hugely productive. But we're intent on taking a precautionary approach and will probably aim to produce around 1,500 tonnes in each site's first cycle. If it goes well, we can then grow them – perhaps by 10 percent each cycle."
"Even if we get the consents for all four farms it doesn't mean that we'll be producing 10,000 tonnes per cycle," says Alex, "we're only going to be a small, niche player. We'll only be buying enough equipment for three sites – one for smolts, one for on-growing, one for harvesting – while the other will be fallowed. So, even with a fair wind and good success, we're hoping to produce around 6,000 to 7,000 tonnes between all four farms over the course of the next 10 years. We don't have any aspirations to do more… at least not in my generation."
A longer version of this article will feature in the Aquaculture UK Showguide, which will be handed out to all delegates at Aquaculture UK 2018, in Aviemore, on 22-24 May.