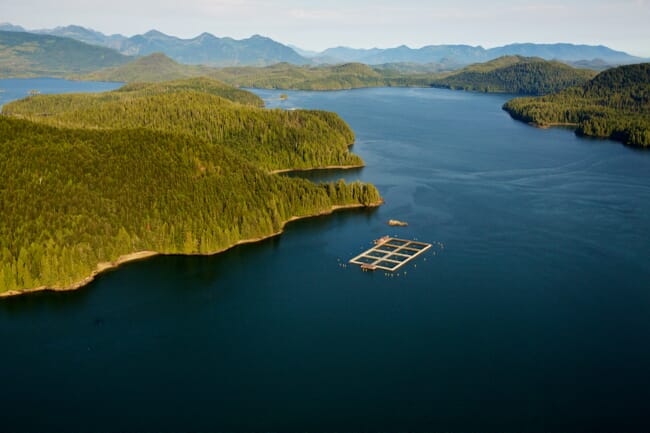 BiomassPro, a real-time biomass estimation solution developed by Innovasea – a global leader in aquatic solutions for aquaculture and fish tracking – is in full commercial use at all four Creative Salmon farms off the west coast of British Columbia's Vancouver Island after proving to be 99.7 percent accurate during on-site testing.
Creative Salmon – Canada's only producer of organic Chinook salmon (Oncorhynchus tshawytscha), also known as king salmon – purchased the solution after using it for six months as part of a pilot program that allowed Innovasea to fine tune the algorithm for king salmon.
BiomassPro is an AI-powered solution that estimates the size and weight of fish stocks in real time to help farms optimise production and reduce feeding costs. It also provides accurate growth projections to improve resource planning and sales forecasting.
"BiomassPro has performed incredibly well for Creative Salmon in providing spot-on biomass estimations over the last 12 months," said Rafael Cordero, vice president of engineering at Innovasea, in a press release. "The numbers they've seen from their actual harvests are almost identical to what BiomassPro projected. That's invaluable for a fish farm in terms of tracking growth curves, planning feeding operations and knowing the ideal time to harvest."
"We're grateful to Creative Salmon for helping us dial in the algorithm for king salmon during the pilot program," added Tim Stone, Innovasea's vice president of product development. "We're thrilled that the solution has made a difference for them in monitoring and projecting the size of their fish stocks – and that they'll continue to use BiomassPro moving forward."