Part of Benchmark's "Aquaculture fit for the future" seminar, the talk by Audun Iversen of Nofima gave a detailed breakdown of why sea lice were costing Norway's salmon sector 5 billion kroner (£460 million) – a figure higher than many people imagined - a year.
Iversen noted that production costs are increasing and, given that little of this is due to feed cost, "much of this is increase is related to lice, more or less directly".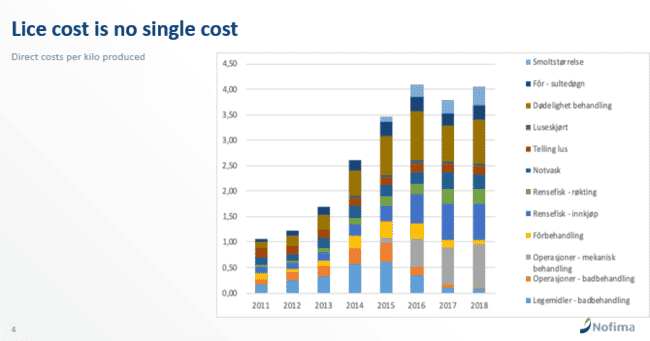 In order to illustrate his point he looked at the most popular novel methods for combatting the ectoparasites, noting that the use of cleaner fish added an average of 1.2 kroner per kg of salmon produced, with this cost being accounted for by not only purchasing the fish, but also by feeding, transporting and providing hides for the cleaner fish.

He calculated that another novel method the louse laser – of which around 200 are currently being used in the sector - could be tallied up to around 0.34 kroner per kilo of salmon; bath treatments added an average of 0.5-1 kroner per kilo; while the new generation of mechanical treatments, such as hydrolicers and thermolicers, added 0.55 kroner per kilo.
Moreover, although conceded that there has been a dramatic reduction in the use of medicinal methods for treating lice, he pointed to a number of "indirect costs" that need to be factored in but are harder to quantify.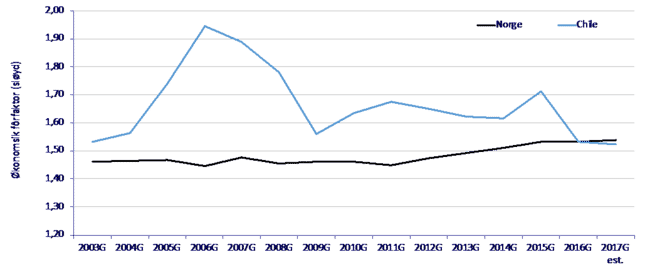 These include the drive to produce larger smolts before putting them out to sea (the average size has increased from 80g in 2000 to nearly 140g in 2018), the lower smolt yields, the higher labour costs per kilo, the increase in both mortality rates and higher feed conversion ratios (FCRs).

Moreover, he noted the problems are not unique to Norway and are broadly mirrored in Scotland, Chile, Canada and the Faroes.