Details of their in-house design have yet to be released, but the name suggests that there will be an element of warmth involved - perhaps akin to the Thermolicer.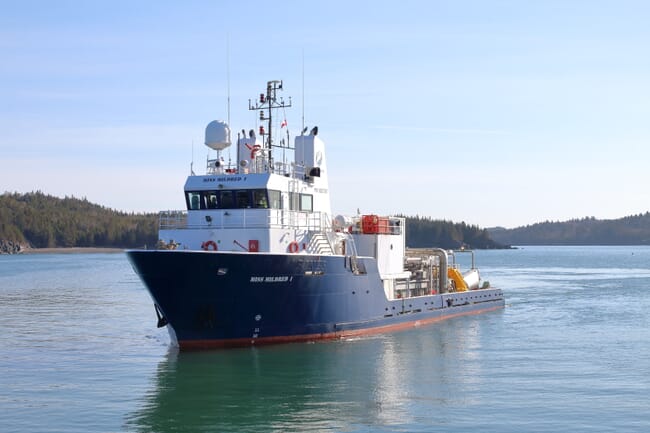 The Cooke R's launch is being preceded by the first Thermolicer to be deployed to tackle sea lice on the east coast of Canada, which Cooke have now fitted onto on a new service vessel, the Miss Mildred. The Steinsvik-designed treatment uses warm water to remove sea lice from salmon, presenting an environmentally friendly alternative to the use of licenced medicines, and is already widely used by the salmon farming industries in countries such as Norway and Scotland.
"Trialled last summer, this technique has proven to be 98 per cent effective at removing the lice without harming the fish. It's a simple and effective treatment that further reduces our need to use chemicals or medicines. This is an exciting evolution in sea lice management for us," said Joel Richardson, Vice President, Public Relations for Cooke Aquaculture.
"The Thermolicer exploits a vulnerability of sea lice that we know do not tolerate sudden changes in water temperature. Sea lice are immediately sensitive to sudden temperature changes. By suddenly heating the lice, it will fall off the fish," said Steinsvik's Marketing Representative, Tore Laastad.
The fish are transferred from the pen and separated from the seawater before they enter the Thermolicer, passing through the warmer water for 30 seconds. All lice removed in the system are filtered and safely composted at approved, land-based waste management facilities.