Aquaculture is said to be fundamental to the livelihoods and food security of people in coastal communities. By offering employment, providing new skills and taking steps to alleviate pressure on marine biodiversity, the industry's impact on local economies can be extremely significant.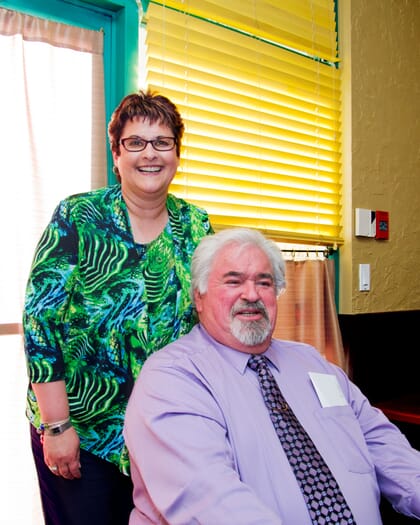 For Grieg Seafood BC, a salmon farming company based on Vancouver Island, this has recently become a key part of company policy. Marilyn Hutchinson, director of the company's Indigenous & Community Relations division, is working towards improving the economic future of British Columbia's First Nations communities after 15 years working in business and economic-development projects – including collaborations with an indigenous economic-development agency. She joined Grieg Seafood in April 2011, but her interest in aquaculture goes back more than a decade.
"I was drawn to [this role] after seeing many countries struggling to feed their people," she says. "With the economic rise of middle-class populations, the demand for better-quality protein came along with it. Farming our oceans was a natural next step, and I wanted to be a part of it. I saw an employment opportunity with Grieg Seafood, which sought the kind of skills and experience I had developed. The rest, as they say, is history."
In 2018, Marilyn suggested that Grieg Seafood create a new Indigenous & Community Relations division, to focus on building connections with First Nations stakeholders. Marilyn and her team are now working to develop and maintain long-term relationships with communities in whose waters Grieg Seafood's farms are located. This is done by sharing information on the company's farming activities among local residents, local government officials and business organisations, drawing up negotiated compensation agreements, identifying employment opportunities for First Nations communities and sponsoring community events and indigenous sports teams.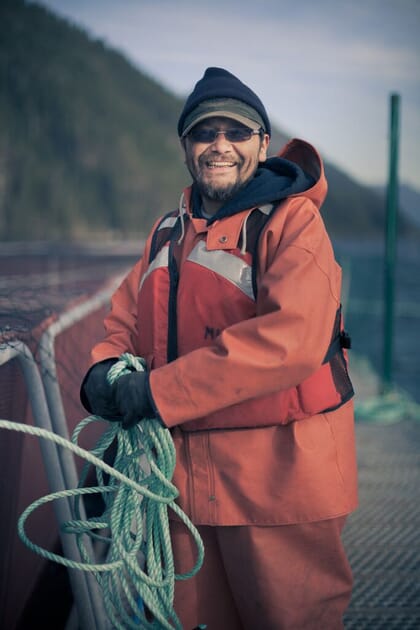 "We have a corporate-giving fund, to which organisations can apply for sponsorship of their event, festival or fundraising project," Marilyn explains. "This allows our employees to attend events, talk about what we do and connect with communities. Our financial contributions also support a quality of life that many communities want to maintain in more rural and remote areas of our province."
The new division also works with local chambers of commerce and volunteer-run organisations, such as those that manage wild salmon enhancement projects throughout the region. Marilyn determines strategic goals and develops implementation plans, while an indigenous-relations liaison assists with First Nations partners, coordinating meetings with communities and identifying ways in which Grieg Seafood can share information on its operations – for example, through informal aquaculture workshops.
"Building relationships with local communities has been a part of Grieg Seafood for nearly a decade now," says Marilyn. "We saw that our provincial government was adopting the recommendations of the United Nations Declaration on the Rights of Indigenous Peoples (UNDRIP), which we felt would hopefully have a positive impact on our indigenous relationships. We created the Indigenous & Community Relations division in support of what we felt would be constructive change with the implementation of UNDRIP principles."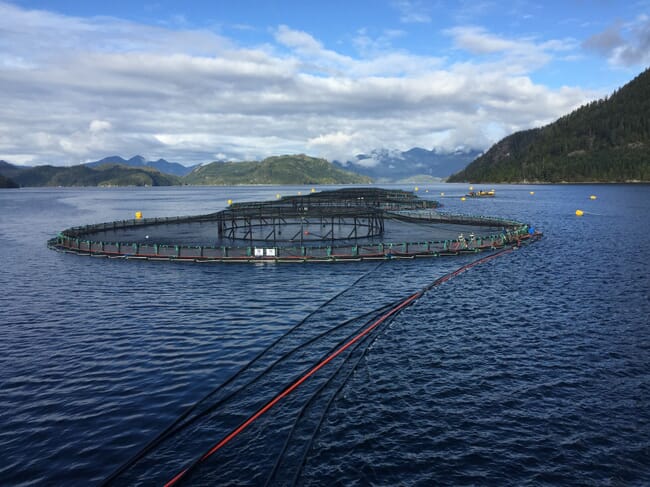 Working with First Nations communities has enabled Grieg Seafood to learn more about their cultures and practices and the importance they place on protecting the environment. By hosting indigenous partners at aquaculture workshops and conferences, Grieg Seafood has helped keep participants informed and given them the opportunity to ask marine experts about environmental protection.
Among the greatest natural advantages for British Columbia's salmon farming sector are access to ocean water and a good environment; these create favourable conditions for farmed fish. Such areas tend to be near remote indigenous communities that may not have diverse economies or work opportunities. By developing relationships and proposing long-term agreements, Grieg Seafood has established farms in pristine water areas and accessed a growing workforce in the First Nations.
"Salmon farming can help in many ways. For example, for smaller, coastal areas, access to suitable development land is an issue," Marilyn explains. "One of our indigenous partners didn't have enough land on which to build necessary housing, education and administrative facilities to meet their community's needs, but through a compensation agreement with Grieg Seafood, they purchased a large acreage of land and are now building a modern, planned community. We also offer full-time work in employees' traditional territory. We have indigenous aquaculture technicians living and working in their own territories, and over 10 percent of our workforce come from indigenous communities."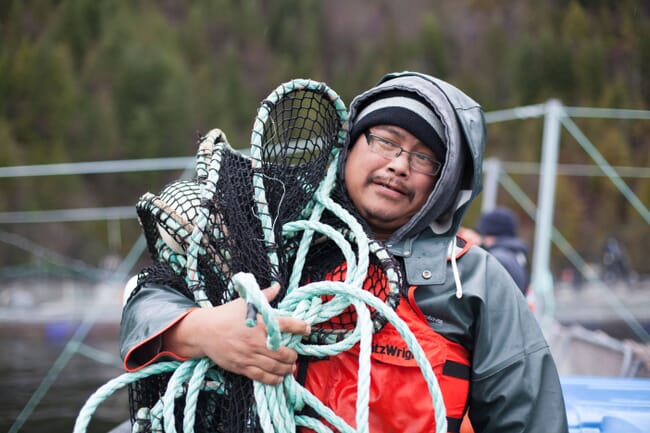 Speaking to the Council for the Advancement of Native Development Officers (CANDO) in January this year, Chief John Smith of the Tlowitsis Nation, located off the north-east coast of Vancouver Island, expressed his belief in salmon farming as being key to new jobs and economic activity in his community's newly established village, Nenagwas (whose name means "a place to come home to").
"Like many First Nations in British Columbia, the Tlowitsis are eager to grow their community and develop a lasting economy from their traditional territory," said Smith. "Developing salmon farms is a cornerstone for our nation, and I wish this partnership had happened earlier."
Grieg Seafood is now gathering environmental information relevant to the interests of indigenous communities, such as studies of marine and plant life and the impact of salmon farms on the natural resources that indigenous communities rely on for food, social and ceremonial purposes. The firm hopes that, by setting goals of mutual interest with its indigenous partners, it will be able to support the interests of their communities to achieve economic self-sustainability and less government dependence.
"I enjoy cultivating new relationships with indigenous people, while maintaining our existing long-term associations and ensuring that we are meeting our commitments, for example in our compensation agreements," says Marilyn. "The forging of long-term relationships with indigenous partners has allowed us to openly share information about our salmon farming operations, and we are always looking for ways to reach out to others, including indigenous partners and community stakeholders."