Sponsor message
New 100% online training course from FishVet Group and Benchmark Knowledge Services on The Health and Welfare of Atlantic Salmon
Cermaq cashes in on polar provenance
Cermaq has launched its True Arctic brand of salmon at the Seafood Expo North America (SENA) this week.
The branding plays on the provenance of the salmon, which is raised in the Arctic Circle, where the water is cold and the salmon takes 3-4 months longer to grow than in more temperate climes.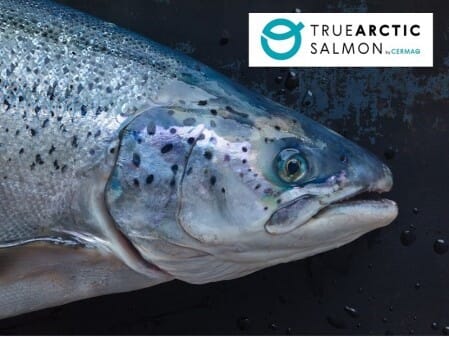 "There is a strong consumer trend of growing interest in geographical origin and identity, which so far have been very evident in food from agriculture. Now, Cermaq's salmon from Norway will reach the customers with a clear Arctic identity," the firm states.
"The Arctic has its own identity, with magnificent nature, tough conditions, and cold and pure water. Here we produce salmon with Arctic effect that has specific product qualities. These are some of the elements in the origin of True Arctic Salmon, and what conscious consumers care about," says Arild Aakre, Cermaq's global sales and marketing director
The Health and Welfare of Atlantic Salmon course
It is vital that fish farm operatives who are responsible for farmed fish are trained in their health and welfare. This will help to ensure that fish are free from disease and suffering whilst at the same time promote good productivity and comply with legislation.
Find out more