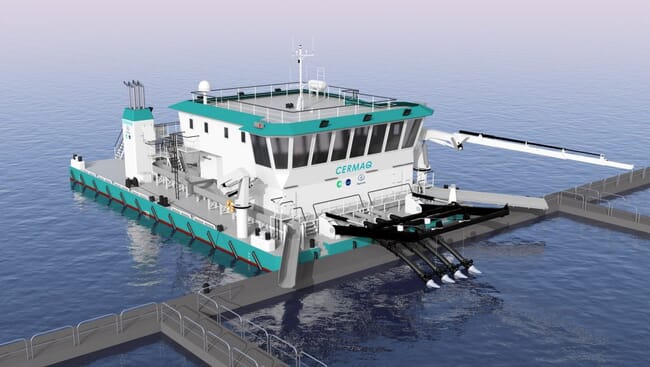 PG-HydroFlow is a live fish transfer, non-mechanical pump that enables delousing vessels, wellboats and service boats to convey live fish at a rate of 30 - 40 tonnes per hour per pump, without harm or trauma. PG-HydroFlow will be combined will the Hydrolicer system to ensure safe and effective delousing of salmon.
PG-HydroFlow will be used in combination with Hydrolicer's non-medicinal system that delouses fish in a closed water column. The system creates water turbulence that causes the lice to lose their vacuum-based grip of the fish surface. Hence, the lice are lifted – not flushed – off the fish, which is a gentler way of delousing.
"Our non-mechanical pump solution ensures excellent fish welfare with close to zero harm or trauma to the fish. Our pump system in combination with Hydrolicer's delousing unit is extremely effective. We are very pleased to be able to support Hydrolicer and Cflow on this project," says Øyvind Berg, vice president sales & marketing at PG Flow Solutions.

Neptune Marine will build the 31-metre non-self-propelled barge – called a Euro Special Purpose Pontoon – at its yard in Aalst, the Netherlands. Delivery is scheduled for Q1 2019. The vessel will be equipped with four lines (with space for an extra two), giving it the capacity to delouse 50 tonnes of fish per hour.