EU aquaculture has seen little or no volume growth (estimated at 0.5 percent) over the last decade, comparing poorly to estimated global aquaculture growth of approximately 7 percent over the same period, and the most recent figures show that EU aquaculture contributed only 1.7 percent in volume and 3.2 percent in value of the industry's global production. Although Europe is the largest seafood market in the world, and has steadily increased its seafood consumption, the EU only produces about 47.5 percent of the seafood it consumes so is highly dependent on imports.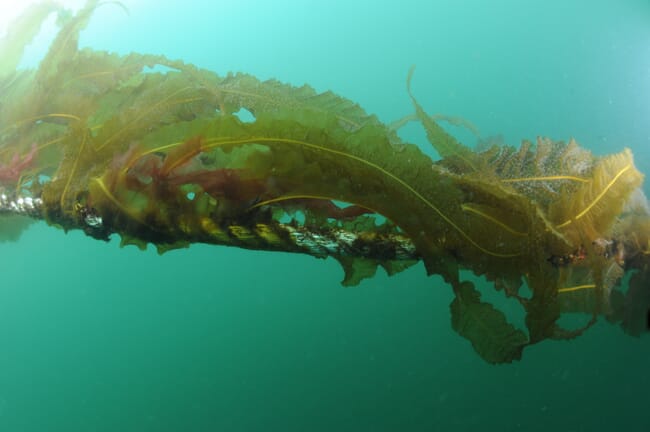 However, the European Horizon 2020 funded project IMPAQT intends to address this issue by promoting and supporting the eco-intensification of aquaculture production systems based on IMTA. It's one of a number of initiative's that aim to drive a paradigm shift in the European industry, by paving the way to both a more environmentally sustainable and more efficient and higher yielding European aquaculture industry.
IMTA offers a different way of thinking about aquatic food production, which is based on the concept of the food chain. Instead of growing only one species (monoculture) and focusing primarily on the needs of that species, IMTA mimics a natural ecosystem by combining the farming of multiple, complementary species from different levels of the food chain where the by-products (including waste) of one species can be used as inputs (such as fertilisers and food) for another. For example, one form of IMTA is to grow fish, invertebrates (such as mussels) and seaweeds close together for the benefit of each crop and the environment.
The management of large-scale IMTA areas remains difficult, due to limited knowledge of the mutual interaction between components and the understanding of impact at ecosystem level. The European Project IMPAQT aims to address this lack of data availability in the field, the lack of sufficient tools to assess the factors affecting IMTA production, and to enable a real-time response to production challenges, including environmental impact and seafood quality. The overall objective of IMPAQT is to develop and validate in-situ a multi-purpose, multi-sensing and multi-functional management platform for sustainable IMTA production.
IMPAQT (which is running from 2018 to 2021) will adopt a holistic approach, addressing the complete system view. This comprises three main interacting subsystems: the autonomous data acquisition and communication system; the advanced IMTA model; and the integrated management system, which together constitute IMPAQT´s intelligent management system for integrated multi-trophic aquaculture. During the project development IMPAQT will deploy these novel sensors and data sources, together with the smart systems required for long term autonomous monitoring in the field in six pilot sites in the UK, Netherlands, Ireland, Turkey and China, which involve aquaculture systems ranging from land-based to offshore.
One of IMPAQT´s pilot sites is located in Port-a-Bhuiltin on the west coast of Scotland. This coastal aquaculture site currently produces various seaweeds, including Saccharina latissima and Alaria esculenta, with preparations being made to co-cultivate shellfish. For this specific site, IMPAQT will provide efficient, cost-effective technologies for data acquisition, especially for water parameter monitoring and benthic sampling, as well as for improving biomass productivity. The project will address requirements related to hydrodynamics, which links directly to stocking density, biogeochemical cycling of carbon and nutrients, benthic-pelagic coupling and biodiversity.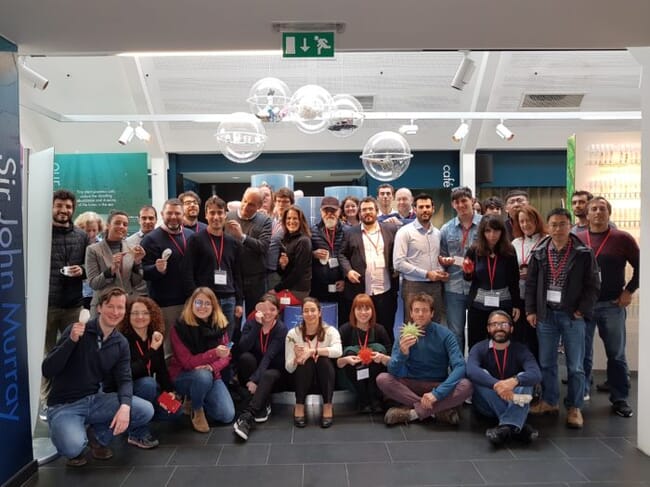 Over the course of 36 months, IMPAQT´s partners will work together to:
Identify needs and design a sustainable production model based on IMTA, in which environmental impacts are monitored and managed, while seafood production is more efficient and safe.
Design and develop autonomous data acquisition and communication systems, combining the sensors required for a comprehensive analysis together with the communication, power and smart systems required for long-term autonomous monitoring.
Design and develop an advanced IMTA model and integrated management system. The model will facilitate the evaluation of different scenarios to arrive at the optimal configuration that allows the best integration of the different trophic levels. While the integrated management system enables assessing the current status and allows rapid response to production and environmental challenges on the farm scale.
Integrate the autonomous data acquisition and communication systems with the IMTA model and the integrated management systems in the pilot sites, and validate the safety and quality of products, as well as the IMPAQT systems and models.
Demonstrate that the IMPAQT system is fully sustainable and contributes to Europe's transition towards a circular economy, which will boost global competitiveness, foster sustainable economic growth and generate new jobs.
Promote an effective transfer of knowledge to end-users and maximise the market reach and impact of the innovative systems developed in IMPAQT.
Overall, based on a strong collaboration among EU and non-EU partners, IMPAQT will promote the eco-intensification of European aquaculture, by demonstrating the eco-efficiency and minimisation of environmental impacts, enabling socio-economic benefits and ecosystem services, and promoting the transition towards a circular economy business model.
For more information about IMTA and IMPAQT, please contact Inés Arias at iarias@feuga.es or visit our website https://impaqtproject.eu/