Can aquaculture really take the pressure off capture fisheries?
Claims that an increase in aquaculture production can reduce pressure on wild fish stocks are debatable, according to the results of a new study.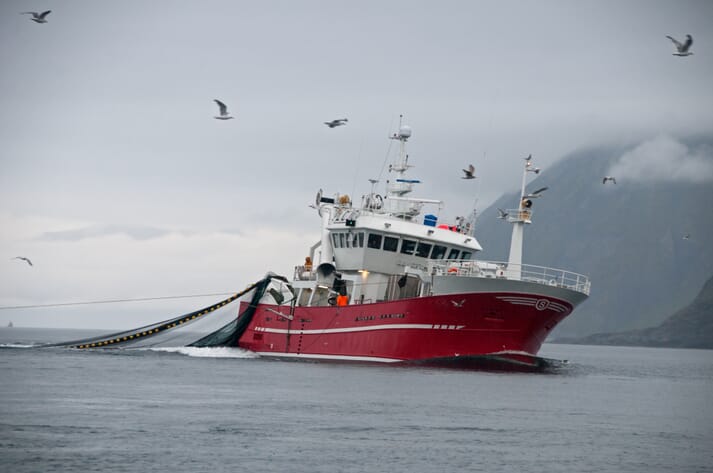 Published in a recent issue of Fish and Fisheries, the authors note that: "The capacity for aquaculture to provide an alternative source of fish and seafood to capture fisheries was once promoted as a tool to reduce demand for wild fish and thus tackle overfishing. But, to date, there is little evidence to suggest that aquaculture growth has successfully reduced fishing effort on wild populations."
The study was partially inspired by the possibility of investigating the theory of aquaculture-driven "blue transitions". This postulates that wild fish populations can rebound as a result of aquaculture growth displacing human food demands – in particular, when aquaculture production surpasses that of capture fisheries. However, as the authors observe, the theory had yet to be systematically tested across regions.
"There has been no systematic attempt to understand whether aquaculture-driven fisheries displacement has occurred in countries where aquaculture is now the dominant production form," they explain.

"To address this gap, we focus on countries where aquaculture production has since surpassed capture fisheries (herein termed 'aquaculture-dominant' countries)—the places where blue transitions are posited to be most likely—and use statistical models to identify key predictors of fisheries landings for aquaculture-dominant countries," they add.
What qualifies as an aquaculture-dominant country?
In order to assess which countries qualify as aquaculture-dominant the researchers looked towards those nations where aquaculture production had exceeded fisheries production by 2017 – and their research revealed 28 of these globally. These included China, India, Indonesia, Israel, Bangladesh, Vietnam, Singapore, Egypt, Honduras and Greece and the study includes more detailed discussions about fish stocks in Israel, Austria, China and Egypt. Of these 28 aquaculture-dominant countries, they calculated that the overexploitation of wild fish stocks is still likely to be occurring to some extent in 18 (ie 64 percent).
"In aquaculture-dominant nations, those where aquaculture production has surpassed that of capture fisheries, we illustrate that aquaculture may have marginal displacement effects on wild fisheries production that are not evident at a global level. This suggests that when the scale of aquaculture production is sufficiently large, it may have an antagonistic or competitive effect on fisheries regarding the provisioning of seafood and/or livelihoods," they reflect.
However, they argue that there are more influential factors shaping the demand for the different species that are viewed as seafood.
"While aquaculture may displace fisheries to some extent as it grows around the globe, there are a variety of factors, particularly increasing per capita demands for seafood, that will be far more important in reducing dependence on extractive fishing," they explain.
Despite the success of aquaculture in providing jobs and food in some countries, it has not necessarily had a positive impact on fish stocks.
"Transition theory suggests that disturbance (in the form of a specific shock or more chronic instability) to existing industry regimes can provide opportunities for niche innovations to break through to mainstream markets. This may be applicable for many nations where overfishing or increasing volatility in aquatic ecosystems may have led to a stagnation or decline in wild harvest and spurred greater interest in stabilising supply through farming, a narrative similar to transitions in the Greek seafood sector," they note.
As a result of such examples, they conclude that there is little evidence that – where it has taken place – the displacement of fisheries in aquaculture-dominant countries, has led to a recovery of wild populations and thus a genuine blue transition.

"For the majority of aquaculture-dominant nations, overexploitation in marine or freshwater environments remains a problem, and has likely contributed to the current trajectory of fisheries production, whether increasing or decreasing. It is therefore hard to equate the notion of displacement with conservation benefits," they argue.
Equally they caution that overexploitation of fisheries – even within most aquaculture-dominated countries – "continues to be pervasive and that any minimal displacement effects from aquaculture are unlikely to have offset the environmental impacts imposed by the growing sector".
A warning for alt-seafood?
Interestingly, the researchers voice their concern that the rise of the alternative seafood sector could also have a limited impact on fish stocks.
"While none of these [alternative seafood] products are currently produced at anywhere near the scale of existing alternatives, the examples we, and others, highlight from aquaculture present a cautionary tale of the risks from consumer substitution-driven interventions," they note.
As a result, they argue that policy makers must help to ensure new food sectors develop in a sustainable manner.
"The rise of aquaculture as an alternative production form can provide valuable insights for growing industries developing sustainable new foods. Unless coupled with effective food consumption policy, such products may simply add to rather than displace the environmental impacts of human food production," they conclude.
Further details