Can aquaculture help to alleviate poverty and malnutrition in Timor-Leste?
Over 100 aquaculture stakeholders will gather today at the second National Aquaculture Forum in Dili, Timor-Leste, to discuss ways to continue developing the growing aquaculture sector to strengthen the country's food and nutrition security.
The event supports the Timor-Leste National Aquaculture Development Strategy (2012–2030), which aims to increase fish production from its current level of only 150-200 tonnes a year to 12,000 tonnes per year by 2030. It also aims to reduce malnutrition by increasing fish consumption from 6.1 kg to 15 kg person/year over the same period.
The forum, held at Timor Plaza Hotel, will provide a platform for stakeholders to share their research and development experiences and identify opportunities for fostering partnerships in aquaculture development in Timor-Leste.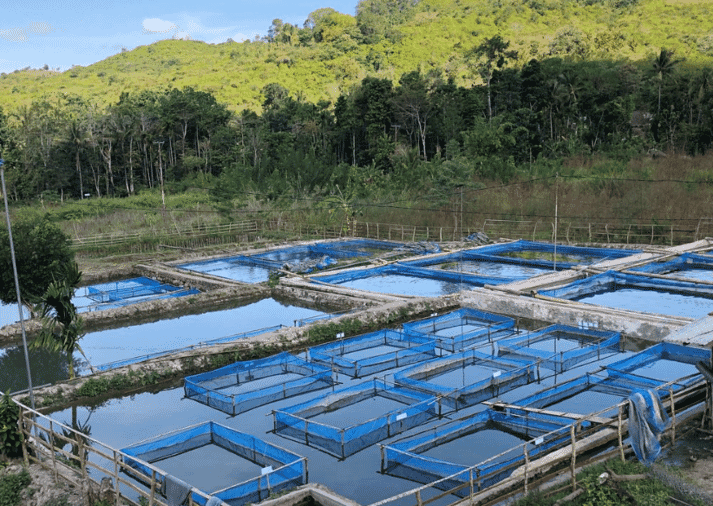 In terms of the species currently being farmed, Dr Jharendu Pant, of WorldFish, explains to The Fish Site: "About 100 tonnes of Nile tilapia (mainly the GIFT strain) are currently produced. The next most popular species is common carp, while a small number of farmers are producing milkfish, shrimp and catfish. In the future tilapia is likely to contribute over two thirds of total aquaculture production."
Joáquim José Gusmão dos Reis Martins, Timor-Leste's Minister of Agriculture and Fisheries, said: "Developing aquaculture is a key priority for the government of Timor-Leste. Increasing the production of fish will ensure that rural households have greater access to an affordable, nutritious source of animal protein and have an alternative livelihood option. The government is committed to fostering strong partnerships among aquaculture stakeholders to realise its development targets."
The forum is organised by the Partnership for Aquaculture Development in Timor-Leste (PADTL) project, funded by New Zealand Aid and managed by the CGIAR Research Program on Fish Agri-Food Systems (FISH) led by WorldFish in partnership with the Timor-Leste Government.
Philip Hewitt, New Zealand's Ambassador to Timor-Leste, said: "Since 2014, the PADTL project has supported the Timor-Leste Government to develop aquaculture following a holistic approach. This is by developing sustainable seed and feed systems and a suitable farmer training method, and building the capacity of MAF and other partners. These efforts have laid the foundation for the scaling out of the approach—and public and private sector partners have key complementary roles in achieving this."
The forum brings together over 100 participants from diverse backgrounds, including government, trade and investment, commercial banks, academics, non-governmental organizations, the private sector, development agencies, farmers and fishers. The forum, which will be held annually from 2020, follows on from the country's inaugural aquaculture event in 2017.
Dr Gareth Johnstone, director general of WorldFish, said: "Fish are essential to Timor-Leste's development strategy, and the country has made huge strides in boosting its aquaculture sector in recent years. The National Aquaculture Forum is a great opportunity to share the successes and lessons learned so far, and strengthen the partnerships necessary to ensure sustainable aquaculture fulfils its potential to improve food and nutrition across the country."