The two-week programme, which will be managed by aquaculture accelerator Hatch and funded by the European Maritime and Fisheries Fund, is taking place in the Research, Development, Innovation (RDI) Hub in Killorglin, Co Kerry this October.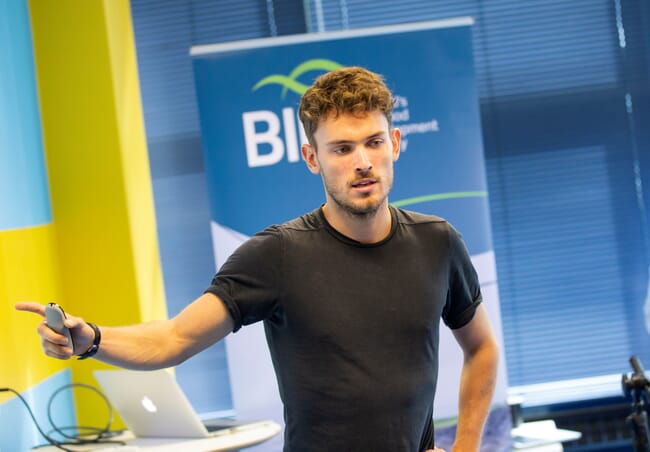 Richard Donnelly, development and innovation manager at BIM, said: "Last year's aquaculture workshop, held in Dublin, resulted in three of the participating Irish businesses receiving significant capital investment and going on to join the Hatch Global Accelerator programme in Hawaii. It's clear that many more concepts and ideas await discovery and development in Ireland given the right environment, investment and focus."

One of those was Impact-9, which is developing a novel cage design for use in offshore locations.
"As one of the three companies attending last year that went on to join the global accelerator, I can highly recommend that innovators take up this opportunity to engage with BIM and the Hatch team. Their view of the world might inspire you to take those crucial next steps," Impact-9 founder, Dr John Fitzgerald, told The Fish Site.
The BIM workshop offers access to investors, fin-tech and other specialists, but the programme is specifically tailored to the aquaculture sector. This is the third such BIM aquaculture innovation workshop take place since 2018. Start-ups on the programmes have included innovative technologies in salmon cage manufacturing and online trading platforms for aquaculture products.
Wayne Murphy, co-founder and COO of Hatch, said: "We are excited to partner with BIM once again to create and drive more opportunity and innovation within the aquaculture sector in Ireland. The ultimate aim with this initiative is to grow, develop and support more early stage ideas and talent in what is the fastest growing food sector in the world right now, worth $230 billion.
Ten start-up businesses from Ireland will have the opportunity to work directly with and receive mentoring from a global team of experts from aquaculture, fin-tech and marketing disciplines in October.
"Key to any vibrant industry industry sector is a constant stream of new ideas and innovations. The primary focus of this initiative is to help identify and cultivate early stage ideation and concepts in order to build a pipeline of indigenous, scalable, commercially viable aquaculture companies. Ireland has a global reputation for startup thinking and talent and we aim to tap in to that and create a pathway for those with ideas to give them the support and visibility they need to succeed," Murphy explained to The Fish Site.
Commenting on the announcement Helen Rea, programme manager with RDI Hub, said: "We are excited to welcome BIM and Hatch to Kerry later this year. The purpose of RDI Hub is to catalyse innovation and create high skilled ICT jobs and achieving these objectives is accelerated through cross-fertilisation of ideas and solutions across sectors. Consequently, partnering with BIM and Hatch on this important initiative is a natural fit for RDI Hub."
Further information
The BIM workshop is taking place from 5-16 October in the RDI Hub, Killorglin, Co Kerry. For details on how to apply, visit http://www.hatch.blue/workshop