Sponsor message
New 100% online training course from FishVet Group and Benchmark Knowledge Services on The Health and Welfare of Atlantic Salmon
Bumper year for Marine Harvest Scotland
Marine Harvest increased the harvest volumes of their Scottish salmon farms by a third – from 45,000 to 60,000 tonnes – in 2017.
Their annual report, released today, points to the increased biomass in sea at the start of the year, combined with good production and improved fish health for achieving this improvement.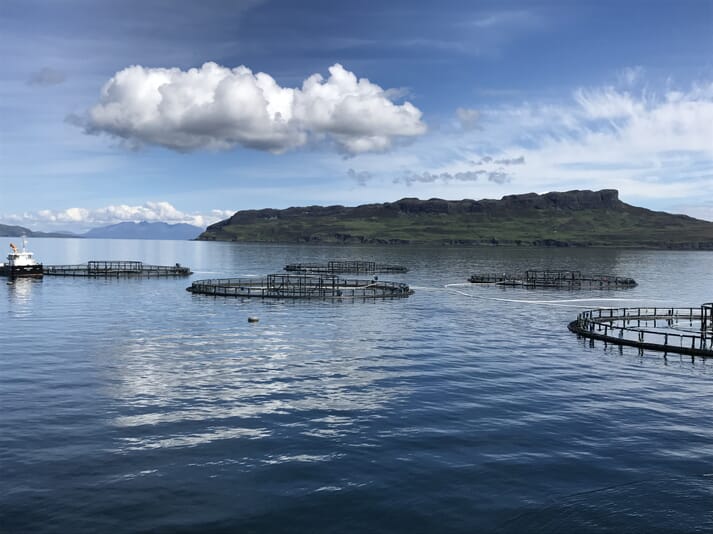 However, although total cost per kg for harvested fish were reduced by 3.8 percent from 2016, health costs increased by 10.7 percent. In addition to sea lice and gill issues, the firm's Scottish operations experienced a challenging situation related to a bacterial infection (Pasteurella skyensis). The sea lice levels at the end of the year were lower than at the same time in 2016, but they have pledged to focus on mitigation of sea lice and related issues in the year ahead.
The overall fish health situation improved in the first nine months of the year when the company harvested from good performing sites. However, they state, the biological performance was more challenging in the last quarter of the year.
The Health and Welfare of Atlantic Salmon course
It is vital that fish farm operatives who are responsible for farmed fish are trained in their health and welfare. This will help to ensure that fish are free from disease and suffering whilst at the same time promote good productivity and comply with legislation.
Find out more
In 2017,Marine Harvest Scotland experienced incident-based mortality losses totalling EUR 9.8 million, mainly related to anaemia, bacterial infection, CMS and gill issues. Incident-based mortality amounted to EUR 6.5 million in 2016.