Budgets for Trout Production: Estimated Costs and Returns for Trout - By Jeffrey M. Hinshaw, Lindsay E. Rogers and James E. Easley, North Carolina State University and published by the Southern Regional Agricultural Center and the Texas Aquaculture Extension Service.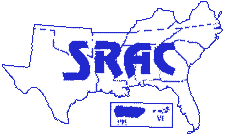 Budgets included in this publication reflect a compilation of prices and operating costs obtained from trout producers in North Carolina in 1989, and reflect dollars actually spent or received by the producers. Each budget is in a standard farm budget format and is based upon a pair of tanks with a common center wall, and would need to be expanded to estimate the target farm production level.

On a typical trout farm in the South, six to ten uses of the water are quite feasible, and up to twenty uses are not uncommon if the slope of the land permits. Land costs are not included in these estimates. The returns to investment capital for establishment are reflected in the last line of each operating budget, the returns to land, overhead and management. The cost of borrowed capital for establishment is factored into these budgets. However, interest is included as a cost for operating capital. For purposes of this publication, a farm-gate sales price of $1.25 per pound of whole fish was used to calculate returns.
How to use these budgets
Small farm example
The small farm budgets are for estimating establishment and operating costs for trout farms producing up to 100,000 pounds per year. For example, on a relatively small farm expecting approximately 36,000 pounds annual production, a system would consist of six pairs of tanks in series, with a minimum water flow of 500 gallons per minute (slightly less than 1 cubic foot per second).

Each tank would have an average carrying capacity of 1,500 pounds of trout and an annual production of slightly more than 3,000 pounds, based upon a loading rate of 6 pounds of trout per gallon per minute inflow and a density of approximately 3 pounds per cubic foot of volume. In this case the total establishment cost would be 6 X $4,391.34 = $26,348.04. The labor values included in the establishment costs assume that most of the construction has been completed by contracted labor rather than the owner. Any construction the farm owner can do would reduce the total cost proportionately.

Larger farm example
For a trout farm with a larger water supply and suitable site to allow more construction, the costs of establishment will be reduced per unit of tank volume constructed. This budget is to be used to estimate costs for farms expecting to produce from 100,000 to over 500,000 pounds of trout each year.

In the following example, a facility producing approximately 150,000 pounds annually, six serial reuses of the water would be required for paired tanks producing 12,000 pounds each. The water flow required for this system would be a minimum of 3,800 gallons per minute (8.3 cubic feet per second). The average loading rate would be 6.5 pounds per gallon per minute, and the average stocking density would be approximately 4.5 pounds per cubic foot of water volume. Savings in construction of this facility come primarily from efficiencies gained by building larger tanks. The total estimated cost for this system would be 6 X $16,592.67 = $99,556.02. Again, substantial savings could be expected if the owner completed portions of the construction.

Click Here for the budgets (PDF)
Further Information
For more information on Trout Production, see the links below:
Source:
Southern Regional Agricultural Center
and the Texas Aquaculture Extension Service - January 1990