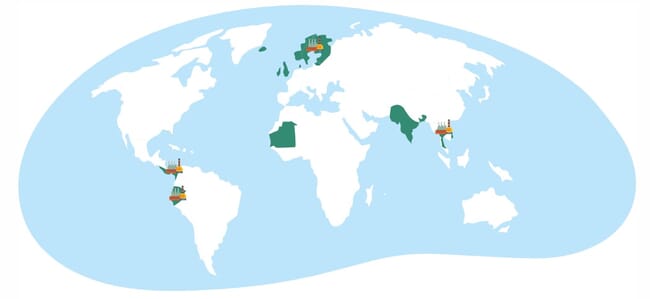 The MarinTrust's Improver Programme (IP) is a structured, timebound process, through which marine ingredient production factories sourcing from Fishery Improvement Projects can gain recognition of their production. There are currently six active FIPs accepted on the MarinTrust IP. To ensure the FIP information can be easily accessed, and progress reviewed, MarinTrust has improved the profiles on the website.

To maintain compliance, all accepted FIPs must demonstrate improvements in line with a fishery action plan, including the associated evidence. All this information must be transparent and made public on the MarinTrust website to ensure the FIPs are credible and can be scrutinised by external stakeholders. In addition, to provide a simple and internationally recognised measure of the FIPs progress, the trust has worked with the Sustainable Fisheries Partnership (SFP) to incorporate the FIP ratings evaluation tool.
This tool provides a rating which is determined through the SFP's evaluation programme, which defines and assesses FIPs against time benchmarks to understand the rate at which a fishery is improving and reports them on the FishSource website.
The FIP ratings process is a comprehensive evaluation of each project's progress against their action plan. This independent review, conducted by SFP's team, occurs subsequent to the established review process by the MarinTrust programme for the annual progress report.
Upon publication of progress on the website, the FIP Ratings team assesses the outcomes and evidence presented by each project. Subsequently, the team communicates the results to the MarinTrust team for publication.
For the six-month progress report, the approach differs. To minimise the economic impact associated with a full review, the MarinTrust fisheries manager takes on the responsibility of reviewing updates and subsequently provides them to the FIP ratings team for evaluation. Once the team has determined the rating, it is promptly published on the website. It's worth noting that this progress report remains an integral part of the annual review for the following year.
In both instances, MarinTrust pledges to ensure transparency and access to information by providing a link to the FishSource profile. This link allows stakeholders to access the rationale behind the allocated rating for each project.