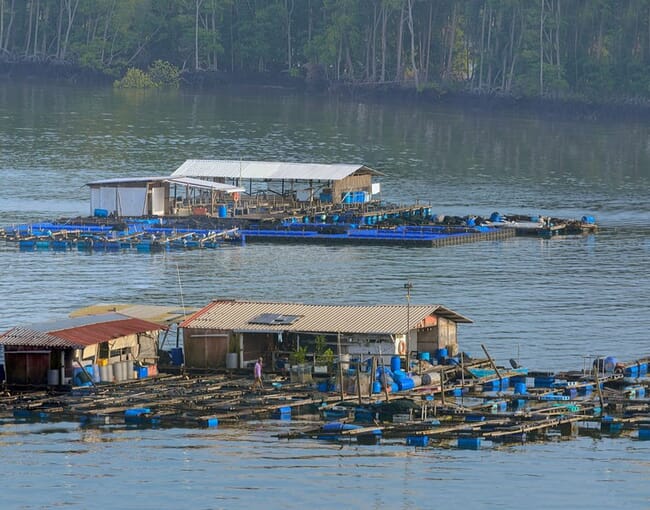 Kamaruddin questioned 216 small-scale freshwater and brackish water pond fish farmers from the state of Kedah about their assets, such as education and investment capital, fishing strategies and household income.

Overall, higher education level and experience, as well as higher investment and operating costs positively correlated with higher levels of best management practices and household income.

The highest incomes were among brackish-water fish farmers – in part because brackish-water species generate higher profits, but also because brackish-water farmers are more likely to use best management practices than freshwater farmers. Brackish water species require intensive care, so farmers use best management practices such as pond preparation and fish health management to help ensure high survival rate and best quality produce.

"Good management is crucial for sustainable aquaculture and this study showed that fish farmers need more training and financial support to implement best practises," Kamaruddin said.

While brackish water species generate more profit, they also require higher investment, operating costs and technical knowledge. More brackish water farmers are financed by banks and agencies, whereas freshwater farmers are more likely to use personal financial resources. Freshwater fish farmers often supplement their income with other sources, such as agriculture.

Not all aspects are better for brackish farmers, however. The study shows they experience higher levels of stress, worry and anxiety when their underwater farms were adversely affected. In addition, brackish water farms had a higher impact on the environment as they used more fertilisers and antibiotics.

Measures to boost education, training, and financial investment should be prioritized to improve fish farmers' livelihood, the study notes. For example, credit institutions could provide credits or loans which cater to small-scale farmers. Training for best aquaculture practises should also be readily available.

Other policies could include differentiating between aquaculture products from farms with good management versus poor management, or penalising farmers who do not follow best practises.