The robot, named Incubot 2, will be able to vaccinate fish at sizes below 20 grams, as opposed to the common weight of between 30 and 120g, allowing producers of a wide range of species to increase productivity by transferring their fish from hatcheries far sooner.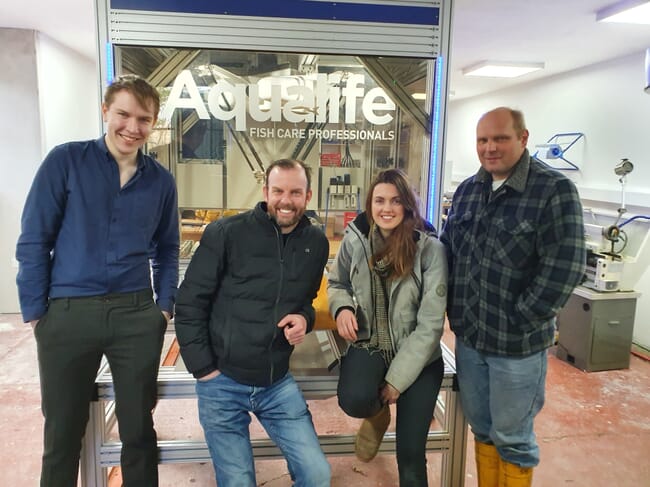 The machine is being developed in partnership between Agri-EPI Centre and the world's largest manual fish vaccination company, Aqualife, which has secured £250,000 funding from the CEFAS Seafood Innovation Fund.
Incubot 2 will be a mobile platform, allowing Aqualife to offer automated vaccination to smaller fish farms which cannot afford to invest in large scale immobile systems.
The robot will also help to improve fish quality using artificial intelligence and deep learning algorithms to increase vaccination accuracy and improve fish grading.
Aqualife chief executive, Gordon Jeffrey, said: "The aquaculture industry in Scotland aims to double its economic contribution from an estimated £1.8 billion in 2016 to £3.6 billion by 2030. To achieve this, it must develop solutions to reduce fish losses, most of which result from disease.
"Health and welfare issues have also attracted public attention. Aqualife wishes to play a key role in transforming the industry by embedding engineering excellence within our company to offer a range of truly innovative products and services. This grant ensures we will be able to do that.
"Agri-EPI Centre has played a key role in us winning this grant. From initially pointing us in the direction of the competition to hands on helping us to prepare the application, Phil [Cassidy Agri-EPI project manager] and the centre have been crucial. "
Cassidy added: "Agri-EPI aims to stimulate collaboration and innovation to support sustainable food production and this project is a fine example of this. We look forward to managing the project to develop Inocubot 2."