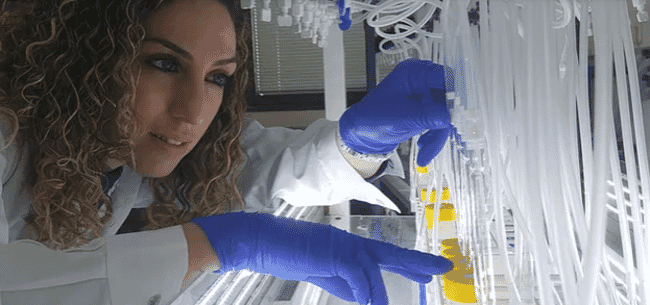 TransAlgae has signed an exclusive business development collaboration agreement with Virbac, one of the leading animal health players worldwide, to develop a vaccine based on TransAlgae's breakthrough technology.
In aquaculture the technology has already been used to develop and deliver vaccines for white spot syndrome virus (WSSV) and yellow head virus (YHV) in shrimp, as well as for Iridovirus in seabass.
"This agreement is a vote of confidence in the oral delivery technology of TransAlgae by one of the global leaders in the veterinary sector and will surely pave the road for TransAlgae technology recognition and use for the benefit of the animal cultivation industry," said Maor Sasson, CEO at TransAlgae in a press release issued this week.
To date, effective and efficient oral delivery in animal health has been one of the veterinary sector's biggest challenges. TransAlgae's technology aims to solve this challenge by utilizing microalgae for two important purposes; a production site for the transferred sequence and a delivery vehicle for the transcripted expressed molecule.
The microalgae are produced without any antibiotics and in fermenters under a controlled environment enabling rapid, low-cost production that can be practiced anywhere on the globe.