Speaking at the Montpellier conference, Dr Brugere outlined the stark gender inequalities in many parts of the aquaculture industry and considered ways to ensure women were given equal opportunities in every part – and at every level – of the sector.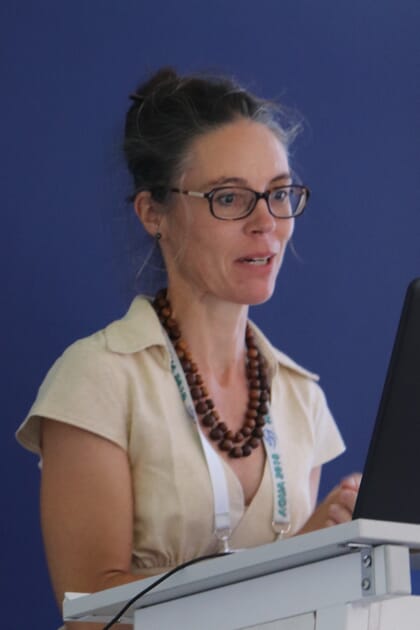 Dr Brugere, who is an independent consultant and director of Soulfish Research and Consultancy, pointed out that part of the problem is the paucity of information available about womens' participation in the sector.
"Lack of data means that policies are gender-blind, that unconscious bias is perpetuated and lack of awareness about discrimination is perpetuated – which means fewer opportunities and less access to funding for women. What we need is fine-grained disaggregated data to break this cycle," she observed.
"It's also important to look at what level women participate in – many more take part in small scale operations, but very few are managing directors of large scale intensive farming enterprises. Women's engagement drops as production intensifies and responsibilities increase," she added.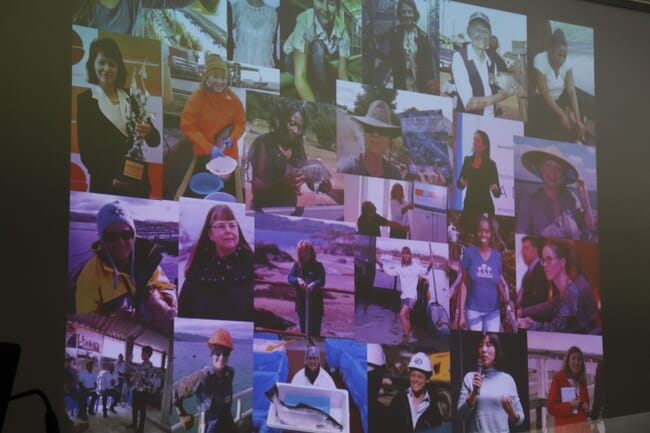 As a result, Dr Brugere pointed out, women were not always getting the same benefits from the sector.

"Many women are behind family-run aquaculture enterprises all around the world and they support a lot of the production, but this is poorly reported and they do not necessarily receive a salary, social protection, or social benefits such as maternity cover or maternity leave," she argued.
"Benefits for women from aquaculture do happen but they're not automatic – there are examples of success, empowerment, economic freedom and improved nutrition, but these are often the results of very carefully designed and gender-sensitive interventions or a lot of determination and a long fight to break gender stereotypes," added Dr Brugere.
As a result, she concluded: "It is essential to establish gender sensitive policies for all spheres of aquaculture; include gender equality targets in aquaculture development plans, supported by regulations regarding labour; recognising and assisting spouses; implementing non-discrimination in recruitment; and reducing the gender pay gap.
"We also need more research on the causes of gender inequalities. What are the factors -cultural, economic, technological and institutional - that prevent women's progression?
"Last but not least the collection of disaggregated data – it's not sufficient on its own, but it's definitely a first step to being able to shed light on the situation and set a benchmark from which we can monitor progress."
Rounding off her talk she argued the audience at the event to be more proactive in helping these goals be achieved.
"I do believe that it's everyone's responsibility – yours, mine, whether we're men or women. As a policy maker you can influence the agenda, and bring on gender issues when aquaculture is being discussed; as a researcher you can influence the design of your projects – are you just counting farmers, or are you counting women? As entrepreneurs or investors you can make gender part of your corporate responsibility; as NGOs you should consider embarking on longer gender equality projects – those of 2-3 years are often insufficient to make an impact," she concluded.