Benchmark listed its end of fiscal year revenue at £127.3 million, a 3 percent drop from 2018 (£131.6 million). 2019 also saw a significant management reshuffle for the company, with Benchmark's co-founder Malcolm Pye stepping down as CEO in August 2019.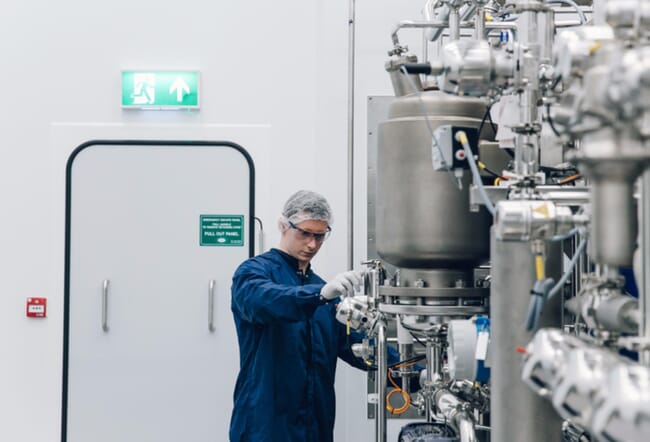 Restructuring

In response to Benchmark's poor performance in 2019, the company announced significant changes in management and the divestment of its non-core businesses, including its knowledge services division.
The management reshuffle saw Peter George take the helm as CEO and focus purely on its aquaculture portfolio, at the expense of its veterinary and agriculture-focused elements, which have been discontinued.
According to Benchmark's analysts, this year's disappointing performance can be partially attributed to weak shrimp and seabass/seabream markets. The sluggish markets negatively impacted the advanced nutrition division and contributed to Benchmark's overall losses. Though they expect some recovery in 2020, it is unlikely for these markets to reach 2018 levels.
According to George, environmental sustainability is still a core element of Benchmark's brand and identity.
He stated: "There is a growing need in the market for solutions that improve the sustainability of food production in aquaculture.
"Benchmark's focus on delivering products and solutions that improve animal health and welfare, and that reduce environmental impact, positions it as a leader in raising the sustainability standards in aquaculture."
Some positive news
Though George concedes that the company's performance this year is disappointing, Benchmark's sustainability and innovation portfolio remains strong. This August, the company won the Aquaculture Innovation Award for CleanTreat at Aqua Nor. The system removes medicinal residues from bath treatments for salmon lice, addressing a major industry challenge.
BMK08, a new sea lice treatment, is showing strong results in field trials. The product – which can be used in combination with CleanTreat – has excellent environmental and welfare credentials and continues to show 99 percent efficacy in removing sea lice.
Moving away from salmon, the company has developed new technologies for the shrimp and seabass/seabream industries. Benchmark began producing specific pathogen resistant (SPR) shrimp for distribution in Asia. They have also launched a new artemia product (D-FENSE). The product reduces the risk of infection from vibrio, responding to a crucial challenge in shrimp and seabass/seabream production.
Core markets remaining strong
According to Benchmark's analysts, their core markets are making progress. The company has opened a new land-based salmon egg facility in Norway, contributing to the growth of Benchmark's genetics division. The facility's production timelines are being met and will continue expanding into 2020.
Though the advanced nutrition sector took a hit this year, some projects have ensured its stability. Long-term demand for Benchmark's specialist diets for finfish and crustaceans has led to increased capacity at the company's production plant in Thailand. Benchmark also opened a new production plant in Chile.