The group says that it will be the first Australasian company, as well as its first aquaculture player that specialises in a tropical species on an industry level, to be listed on the exchange.
As well as being one of the largest barramundi producers in the world, Barramundi Group has in-house capabilities ranging from vaccine development, product innovation and processing, to hatchery facilities.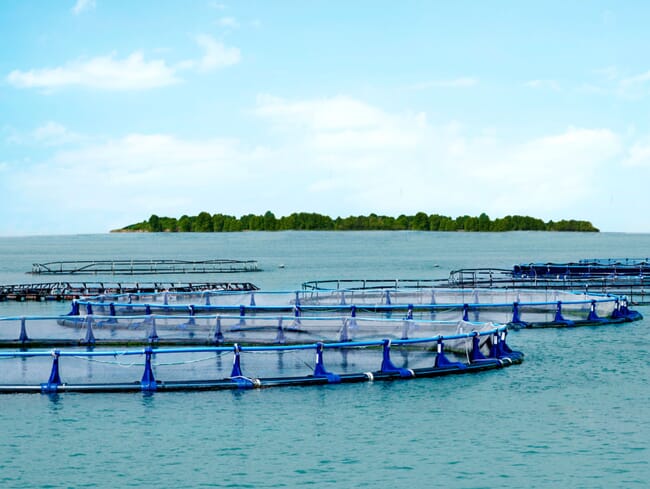 The group says that its decision to pursue a public listing was driven by the growing global demand for barramundi and the overall consumer trend towards sustainable consumption, which is projected to increase exponentially over the next five years. With the global population expected to reach almost 10 billion by 2050, the group says that it recognises a significant opportunity for barramundi to help address the growing global protein challenge.

The group aims to use the listing to support its near-term growth plans, allowing it to:
Further industrialise production across its three ocean farm sites in Australia, Singapore, and Brunei.
Expand its market share.
Pursue and strengthen new revenue streams such as further developing its aquatech ecosystem.
Build production partnerships to pave the way for significant scaling opportunities.
Andreas von Scholten, CEO of Barramundi group, said in a press release: "This listing is a significant milestone for Barramundi Group as it marks the first step in our plan for transformational growth. The organic developments we've been able to build through the engagement of global brand-name clients and intermediaries in the last few years demonstrate the large commercial potential that resides in barramundi as a premium white fish. We believe that this listing will enable us to fully capitalise on the growing global middle class and skyrocketing demand for high-quality proteins that are raised responsibly, with minimal carbon and oceanic impact."
The production at Barramundi Group's current farms is expected to increase significantly over the next few years, and at the same time the company is in the process of both exploring a significant expansion of the number of leases in Australia, as well as potentially entering into new geographies through partnerships and joint ventures.