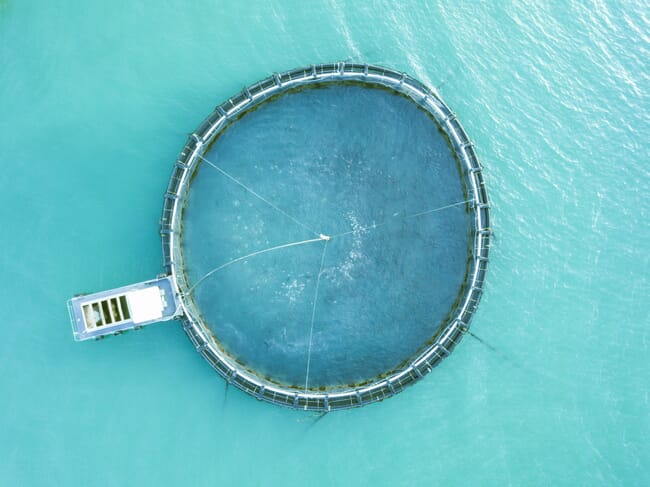 The company hired industry veteran Vincent Erenst as COO in August and the group has reported continuous improvement of its husbandry protocols, a new feeding strategy, and investment in feed fortification. The group also reports a "significant improvement in animal health, with biological growth performing on model for its Australia operations, while Singapore exceeded expectations by tracking above model".
A key milestone in Q3 was the completion of its Brunei hatchery and nursery, which recently saw its second sea transfer during the quarter. In Singapore, site assessments have been completed for the group's new lease at St John's Island, and is on track for its farm licensing approval by early 2022.
Despite international Covid-19 restrictions continuing to impact HORECA markets, the group reported strong sales volume growth in both its key markets – Australia and Singapore – for the quarter. Driving this is its strong B2B momentum, as it welcomed established heavyweights in the restaurant and hotel industry as new customers, including prominent hotel chains Sofitel Hotels & Resorts, W Hotels, and Sheraton Hotels & Resorts.
Another key driver is Barramundi Group's in-house processing and product development facilities Fassler Gourmet, which also saw strong performance in Q3 2021, as a result of its strategic partnership with leading e-commerce marketplace Shopee. The partnership saw a 194 percent growth in online sales revenue compared to Q2.
Adding to its portfolio of innovative products that fully utilise the entire fish, Barramundi Group also launched two new premium value-add products – collagen and fish maw soup packs – in Singapore under its consumer brand, Kühlbarra. The two new product offerings are also part of the group's continued efforts to provide a greater range of products catered to meet diverse consumer tastes.
Additionally, Barramundi Group continues to make inroads in China, with its products now stocked in all outlets of Shanghai's premium supermarket chain, City Shop, as well as ensuring high visibility and engagement with key stakeholders of the HORECA sector through supporting B2B initiatives such as Food & Hotel China and Austrade events.
Sustainability ambitions
The group has also kicked off its partnership with WWF Singapore, as it aims to achieve the Aquaculture Stewardship Council (ASC) accreditation. The group shared that the working team has commenced the initial farm visit and pre-gap analysis audit, with the aquaculture improvement programme on track to commence in Q1 2022.
Barramundi Group also announced that its in-house vaccines and veterinary arm UVAXX will establish a diagnostic lab in Brunei. Set to be operational by H2 2022, the new diagnostic lab will enable fish health experts on the ground to facilitate real-time, in-situ diagnostics and monitoring for its Brunei operations, and also support the wider aquaculture industry with diagnostic services and autogenous vaccines.
Reflecting on the progress achieved during the last quarter, Andreas von Scholten, Chief Executive Officer of Barramundi Group, said, "Barramundi Group's growth strategy is focused on three key areas: industrialising production, increasing our market share, and developing a sustainable barramundi ecosystem. The developments we have shared in our third quarter update demonstrates that we are well on the right track in making the strategic advancements needed for our growth strategy, which will in turn cement our position as the world leader in barramundi aquaculture and technology.
"Our strategic focus remains clear: to strengthen our offering and deepen our expertise in the aquaculture sector through continuous innovation and development, whether it is commercially or operationally. We are excited to see our continued efforts bring us closer to our goal of achieving at least a three-fold growth in production to 7,000 tonnes by 2026," he added.