Barramundi Asia, which has farms in Singapore and Australia, as well as plans to start farming in Brunei, recently announced it is acquiring Allegro Aqua – a start-up set up in 2018 to commercialise an elite strain of barramundi called the St John's sea bass, which can reportedly reach market size (4-5 kg) in 30 per cent less time and is more robust than other strains.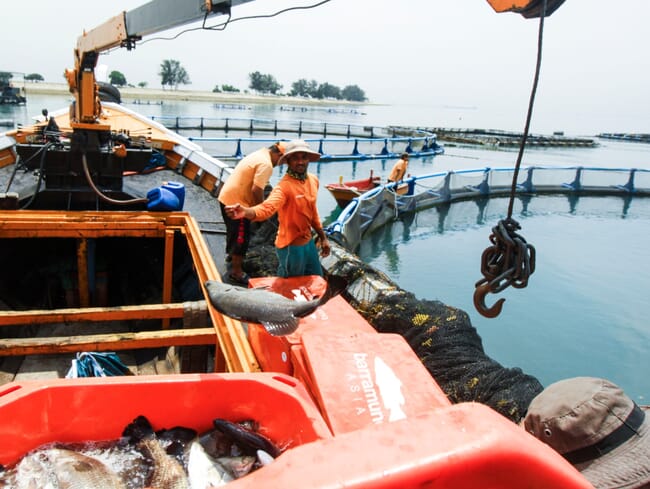 Since then the company has told the Singapore Business Times, that it is considering becoming listed on either the Singapore Exchange (SGX) or a Nordic exchange.

The company's CEO, Andreas von Scholten, told the Business Times that to become the leading player in barramundi farming, "we're going to need capital. Whether that's from an IPO, industry partners or investors, I think it's too early to say… We do have ideas for an IPO, but I wouldn't say it's confirmed."
The company currently produces around 3,000 tonnes of Lates calcifer a year but aims to produce over 11,000 tonnes by 2023. Meanwhile the US $220 million Brunei site is forecast to produce 36,000 tonnes annually by 2032.
Allegro Aqua will work closely with the Temasek Life Sciences Laboratory and Barramundi Asia's subsidiary UVAXX – which specialises in vaccine production – to develop vaccinated barramundi fingerlings, both for growing out in its own sites and to sell to other producers.
The Business Times has also reported that Barramundi Asia is set to announce another acquisition – of a company "further downstream" in the value chain – in the coming weeks.