The biotech firm has helped to create the new laboratory for mass testing for the condition in collaboration with the of the Institute of Medical Biology of the Polish Academy of Sciences, the University of Lodz and the Medical University of Lodz. It is staffed by a team of microbiologists, geneticists, doctors and experts, including scientists from Proteon Pharmaceuticals. The goal is to conduct as many tests as possible in the shortest possible time.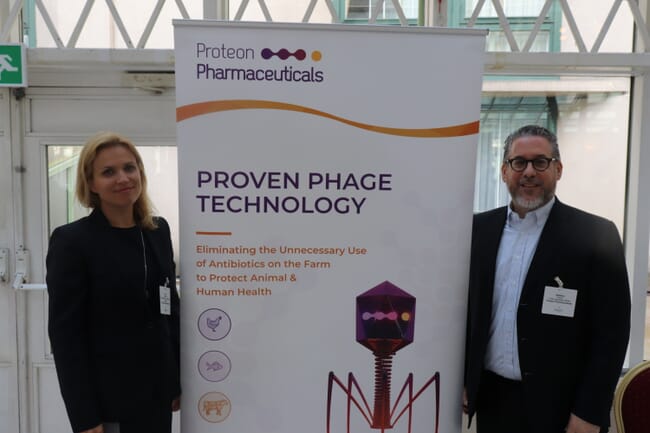 "Quick and mass diagnostics is currently the most important tool for stopping the growth of coronavirus infections. If it is possible to detect a virus infection faster and on a larger scale, the infected people will be isolated sooner and receive appropriate treatment. This will translate into a decline in infection dynamics," says Professor Jarosław Dastych, CEO of Proteon Pharmaceuticals. "That is why we have made an immediate decision to involve our knowledge and experience in this project."

The laboratory, which was established in just a week, was opened on March 23 and the team plan to ensure it is running 24/7.
A group of microbiologists, virologists and geneticists from Proteon, all volunteers with experience working on a daily basis using molecular methods with infectious materials, will directly participate in the work of the research team. The company also provided the laboratory with necessary equipment including a laminar chamber that allows work in a sterile space, laptops, cell phones (operating in the Biohazard-3 class laboratory), laboratory materials and personal protective equipment. Proteon Pharmaceuticals' specialists also carried out installation works providing additional security for laboratory employees.
Dr Ewelina Wójcik, head of the research team at Proteon Pharmaceuticals, and one of the volunteers at the Coronavirus Detection Center, explains: "We are convinced that our knowledge and experience in virus research can effectively support the fight against the epidemic in Poland."
The newly established Coronavirus Detection Center supports existing laboratories in Łódź by collecting samples from infectious hospitals in Łódź and Zgierz. This means that it does not accept samples directly from patients. People who suspect they have a disease are asked to follow the procedures – stay at home and contact relevant authorities as soon as possible.