This is the fifth cohort of the programme and Google has announced that it sees the initiative as being more important than ever.
Announcing the lineup, the tech giant explains: "The Covid-19 pandemic has brought forth a new set of challenges amid the 'new normal', across healthcare, digital payments, mental health as well as core pillars of the economy like agriculture. The pandemic has also accelerated digital adoption across sectors and there is immense opportunity for tech enabled startups
"Our charter remains to bring the best of Google to India's thriving startup ecosystem, leverage our learnings across the globe to help startups build the best products. GFS Accelerator has accelerated over 80 startups, which have collectively gone on to raise over $1.9 billion in funding and played a key role in making India one of the largest startup ecosystems in the world.
"This mission is more important than ever right now, when this ecosystem faces many challenges. Like the last cohort, GFS Accelerator India continues to operate with an expanded scope of our 3 month mentorship and support program for startups. We've included startups across maturity levels that are not only utilizing cutting edge tech but are meaningfully helping India, and potentially the world, adapt and move forward in this season.
"After screening over 700 applicants, we have identified 16 startups, to form the fifth class of GFS Accelerator India. These startups will receive 3 months of mentorship and support from our network of Google and Industry mentors. The ongoing support ranges from access to Google teams, tech guidance on projects, machine learning related support, UX and design mentorship, leadership workshops, networking opportunities, PR support and much more.
"The latest batch comprises startups across key areas requiring innovation such healthcare, fintech, social, education, agritech and more."

Farm data app gains support
Aquaconnect* is a full-stack aquaculture technology venture which offers data-driven farm advisory and marketplace solutions to fish and shrimp farmers.
Their app captures end-to-end farm production data and they are currently using this to build a digital post-harvest platform, called AquaBazaar. This will enable farmers to punch in the details of their produce – such as species, size, quantity, date of expected harvest – through which they can attract potential buyers in the vicinity. This will not only empower farmers by offering transparent market demand and pricing, but also give them the option to select buyers in their region, plan their harvest, evaluate market conditions, and to realise the best value for their produce, according to the company.
Responding to the news, Rajamanohar Somasundaram, founder & CEO of Aquaconnect, told The Fish Site: "We are excited to be part of the Google startup accelerator. We believe that this is a great validation for our technology-enabled impact work with shrimp and fish farmers. We are looking forward to receiving mentorship and support from the network of Google and industry mentors for more inclusive solutions to navigate the challenges in the aquaculture value chain."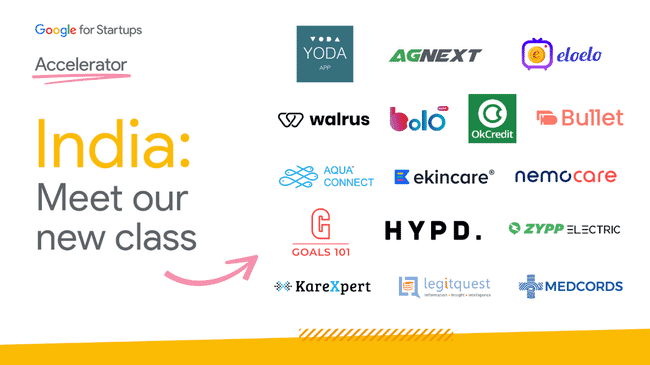 The other startups that have been selected for the latest GFS Accelerator India programme are:
*Aquaconnect is part of Hatch's investment portfolio, but The Fish Site retains editorial independence.