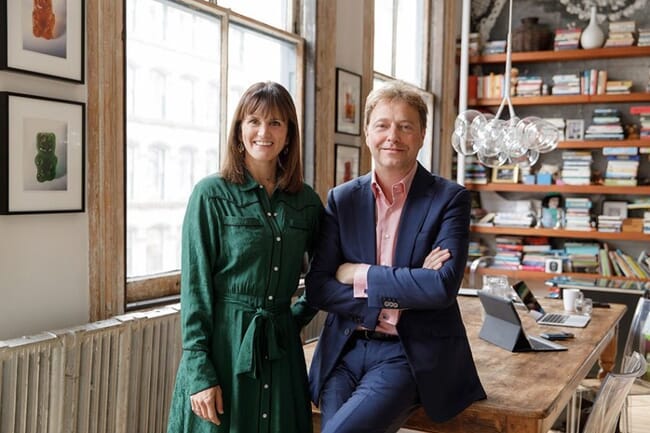 The report, which has been published today, also shows that they have now invested nearly €160 million in sustainable aquaculture operations since their launch in 2015, while their cumulative net asset value was around €130 million in 2021.

The report includes numerous insights into the holding company's goals, operations and portfolio, which grew by four companies last year: Hofseth BioCare, Sea6 Energy, Lake Harvest and Oceano Fresco.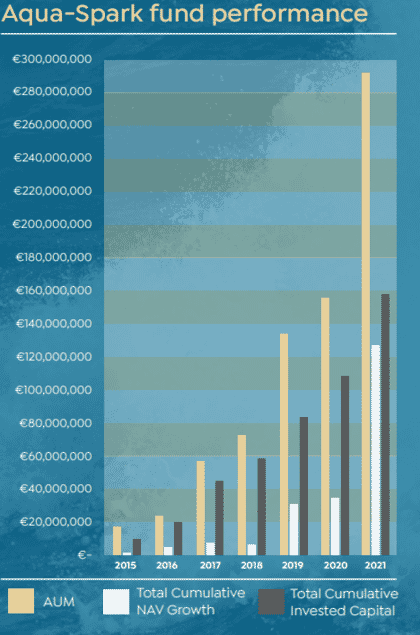 Investment protocols

Aqua-Spark shares how they evaluate potential investments, via a three-step process.
As the report explains: "When assessing a potential investment the first thing we do is make sure the company has a clear solution to an industry challenge connected to our impact priorities. With this we confirm our vision alignment of the future industry we are working toward.
"The second step is analyzing how the company can both add to and benefit from our portfolio ecosystem. Is the solution something we are lacking? Can it serve our farming operations on their road to improvement? Are there synergies to be had with colleague portfolio companies? We've mapped out the ultimate blueprint for an optimal industry to guide the development of this ecosystem. This map is re-evaluated on an annual basis, based on team learnings, industry developments, new innovations and new challenges to solve.
"The end picture should be 50 percent farming operations or seafood production companies, with the rest of the portfolio made up of companies supporting production through services and technologies bringing more efficiency, health, traceability and profitability while reducing waste, pollution, environmental footprint and injustice – strengthening every step of the supply chain from inputs to farm to plate."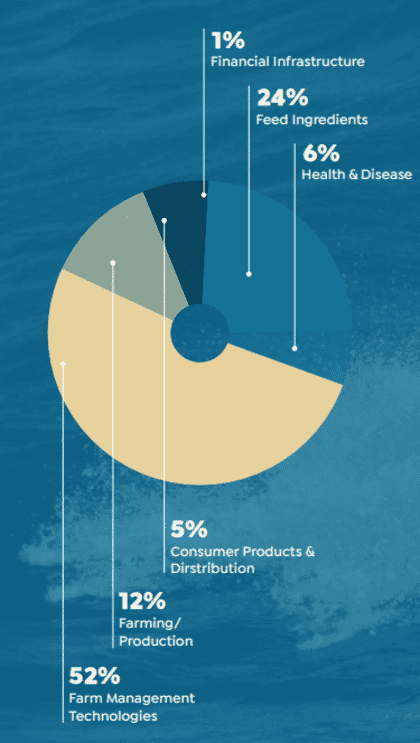 Plans for the future?
Looking ahead, Aqua-Spark says it currently aims to "focus on activating synergies within the portfolio" of 24 companies that it has invested in to date.
"Synergies have been a priority from the start, but until now most of our companies were too early stage to contribute to a greater cause. For example, the feed companies have not yet produced significant volumes of feed ingredients. We've set goals for cooperation within our portfolio, between feed companies and farm, technologies working together and disease treatment working across our ecosystem," the report explains.
"We will work toward wider cooperation amongst the industry, working with retailers, buyers and producers to adopt our solutions and set great examples of what the future of aquaculture can look like. We will host portfolio meetings and industry roundtables to help achieve these goals and get closer to a supply chain and market that helps these novel solutions succeed. With investor interest growing in this sector, setting great examples that showcase the potential of healthy, sustainable, traceable aquaculture is imperative," the report concludes.
Click here to access the report in full.
*Hatch is part of Aqua-Spark's investment portfolio, but The Fish Site retains editorial independence.