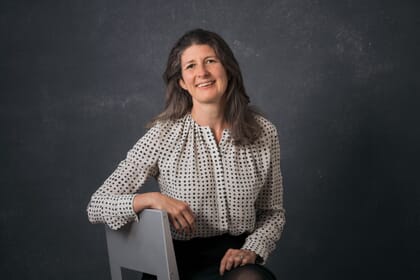 Smit will be responsible for strengthening the team with the goal of increasing the value of Aqua-Spark's portfolio while maximising impact and industry transformation. Having doubled the fund's assets under management in 2021, Aqua-Spark is on a growth trajectory, with over €300 million under management. With the mission of transforming the commercial global aquaculture industry to one that is healthier and more sustainable by building an ecosystem of solutions across the aquaculture value chain.

"Lissy Smit's expertise and track record as a change-maker within Rabobank, one of the largest financiers of the seafood industry, is what we feel Aqua-Spark needs to professionalise further and to expand to this next level," said Mike Velings and Amy Novogratz, co-founders of Aqua-Spark, in a press release.
"Lissy has successfully built and led global teams within Rabobank, working in Hong Kong, New York, London, and the Netherlands while maintaining a very entrepreneurial spirit within the bank's existing system. We've been impressed by her leadership style and ability to create open environments that facilitate change and development to allow ideas, people, teams, and companies to flourish."
While at Rabobank, Smit's duties spanned setting the global strategic agenda for lending to large corporates as well as leading change projects, including redesigning and digitalizing the core credit approval processes. Later, as head of credit approvals, Smit was responsible for credit decisions in the bank. She also served on Rabobank's investment committee, through which she has already become familiar with some of Aqua-Spark's portfolio companies.
"I'm very excited and grateful for the opportunity to lead Aqua-Spark's amazingly talented team," said Smit. "Developing a sustainable food value chain is a passion of mine, so I look forward to supporting and growing innovative companies that provide solutions to some of the biggest challenges in aquaculture while creating value for investors."

*Hatch is part of Aqua-Spark's investment portfolio, but The Fish Site retains editorial independence.