Planktonic AS, which is based in Norwegian city of Trondheim, has developed a method for harvesting large amounts of animal plankton in the ocean, which is then crypto-preserved. The plankton is packed in sacks of 600 g, corresponding to 30 million plankton individuals, and these are stored in thermos flasks with liquid hydrogen. When this feed is to be used, it is thawed in seawater according to a special procedure, and the plankton then becomes live again and therefore constitutes a natural feed with the correct nutrition components for juveniles of farmed species such as lumpfish, wrasse and cod.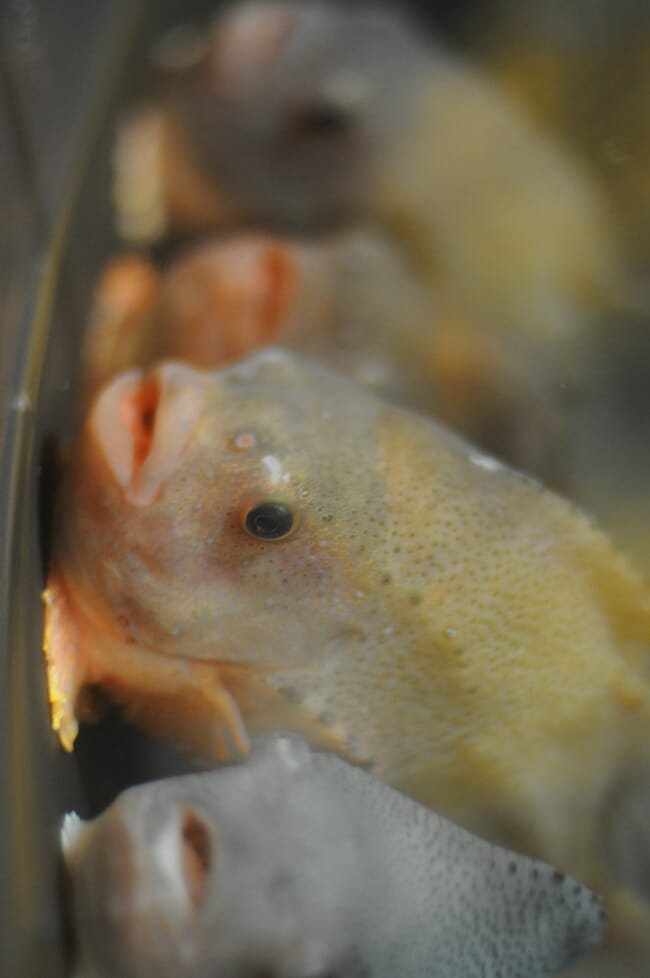 The company was one of three to make the final shortlist, after a total of 28 applications from 14 countries – a 64% increase in applications compared to Aqua Nor 2015. The jury for the award consists of Kjell Maroni, manager of the Norwegian Seafood Research Fund(Chairman); Senior Advisor Jan Henrik Sandberg of the Norwegian Fishermen's Association, and Senior Advisor Oddvar Staulen of Innovation Norway. Selecting the finalists has been a difficult task, taking into account such parameters as degree of innovation, the project's importance to the aquaculture industry, and the international market potential for the product/service.
Ace Aquatec Ltd, which is based in Inverness, Scotland has also made the shortlist having developed a sophisticated pipeline in-water electric stunner capable of stunning fish 1m from the holding pen prior to pumping. The system comprises 3-5 electrodes and connected switching electronics capable of rendering the fish unconscious within 1 second without damage to flesh. It is believed that this system has the potential to transform welfare and efficiencies in aquaculture and fisheries worldwide, for both fish and crustaceans.
The third finalist is OptoScale AS, also from Trondheim, which has developed a system for biomass measuring with an accuracy of 99%. The system uses laser lighting, which gives a unique distance to each point on the fish. This then creates a 3D model which gives a very accurate estimate of volume and consequently also the weight of the fish. The system can measure about 1000 fish per day.
The Board of Directors of the Nor-Fishing Foundation will discuss the jury's proposal on 14th August, and this year's Innovation Award, consisting of a diploma and a cheque for NOK 100,000 (£9,300), will then be presented to the winner by the Minister of Fisheries, Per Sandberg and Chairman of the Board Liv Holmefjord during the official opening of Aqua Nor 2017 on 15th August.