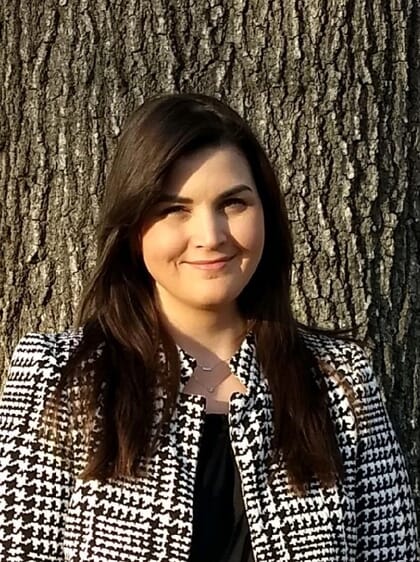 Haley Grimes, director of farm programme operations, explains why existing fish farmers should see compliance with the new standards as an opportunity to prove that they are at the leading edge of a growing food production sector.
Why have you decided to start to look at fish welfare in earnest now?
Aquaculture is a critical and growing component of the international food supply system. More fish are being raised for food than ever before, due to aquaculture's environmental and economic efficiencies. Considering seafood's important place in the global food supply chain as nutrition for billions, we want to work alongside ethically-driven producers and retailers to help ensure the fish raised for food are treated humanely.
Why have chosen to initially focus on salmon and trout?
American Humane has been eagerly awaiting the addition of aquaculture standards to our historic farm programme, and we are excited to announce the beginning of this endeavour with the launch of our salmonids audit tool. Aquaculture experts have been an integral part of our scientific advisory committee for years, articulating the case for introducing third-party auditing and standards to fisheries and processors.
Aquaculture encompasses a vast array of aquatic life – some 600 species are raised across 190 countries – so we knew we couldn't tackle every form of production at the outset. Given the substantial salmon and trout production in North America we felt well-equipped to roll our standards for salmonids and deploy those close to home. We look forward to expanding into other areas in the aquaculture sector in the future.
What areas of improvement are you particularly targeting?

We see a growing need for independent, third-party auditing throughout the entire food industry. Many consumers have grown sceptical of self-reporting from producers and unverified marketing claims on packaging. Especially in aquaculture, where there's a focus on sustainability, we want to make sure that animal welfare isn't left behind. We want to ensure that fish are raised in clean water, with ample space, on a species-specific diet and in good health. Additionally, these fish should be handled humanely, transported humanely and slaughtered humanely.
What changes will farmers have to make to comply?
Many farmers enter our programme because they are already doing excellent work – they seek out third-party consultation on and certification of their welfare practices. We work with others to make improvements that vary widely from producer to producer. For fish farmers seeking to become American Humane Certified, we will first conduct a review of their existing operations and policies to assess how they measure against our standards and identify any potential gaps. Then, third-party auditors will conduct on-site inspections to assess their compliance.
Fish farmers who seek out certification could excel in some, or all, of the areas which we're assessing. Producers interested in certification may need to make minor changes, such as increasing water testing frequency, modifying parameters for the evaluation of water quality, increasing records that are completed and stored on site, or more frequently training employees for fish welfare and handling. Every operation is unique and so there isn't a one-size-fits-all approach to raising fish humanely.

Should fish farmers see this as an opportunity or a challenge?
Becoming American Humane Certified presents an opportunity for the best producers and processors to show that they are going above and beyond industry standards. Third-party, independent certification from a non-profit isn't a marketing label – it's an authenticated testament to welfare standards and practices on fisheries. Many of the leading land-based food producers and retailers in the United States have adopted American Humane status. In fact, a recent analysis found that 10 of North America's top 12 grocers carry food from farms certified by American Humane. We are confident that the same consumer and corporate trends moving land-based animal agriculture to American Humane Certified will also apply to the aquaculture industry.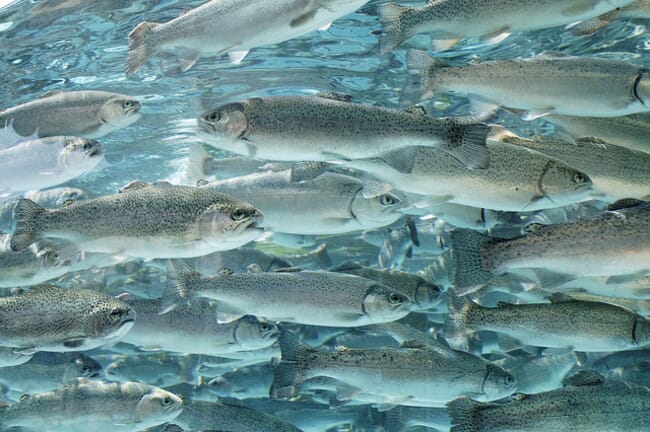 What sort of feedback have you had from the sector to date?
Consumer interest in the food system and where their food comes from is a driving force for companies seeking third party welfare certification. With the growth of the aquaculture industry, this interest continues to expand, shining a spotlight on the aquaculture industry and its processes for management, handling, and raising of fish and other aquatic animals for food.
What plans do you have to develop your work in the aquaculture sphere?
After the successful launch of our American Humane Certified salmonids audit tool, we look forward to continued expansion within the aquaculture industry. We are already looking into other species as well as international expansion to global markets.
Background
Farm animal welfare was essential to American Humane's founding in 1877 – disparate groups of organisers came together and recognised the need for a national voice for animals, one that advocated for livestock transported across state lines in inhumane conditions.
Through the decades, American Humane has been an essential voice for farm animals – advocating for the Humane Slaughter Act, lobbying the Department of Agriculture to regulate pen sizes and introduce feeding standards, and consistently bringing farm animal issues to the forefront of the national conversation. In 2000, American Humane stepped directly onto the farm, introducing a certification programme for farmers and ranchers with a commitment to animal welfare.