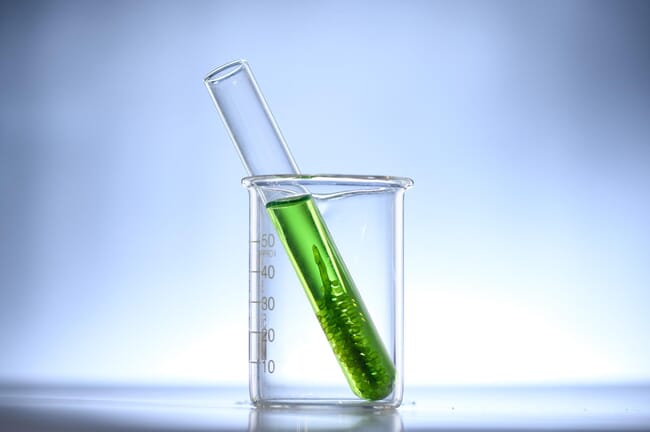 The Israeli biotech firm has developed a microalgae-based platform for oral delivery of vaccines and disease treatments for aquaculture species. According to the company, the technology has been successfully validated, both by universities and by a global animal health company, based on which business agreements were signed. Currently the company is developing number of products – including oral vaccines for salmon and tilapia and an oral treatment to be mixed in aquafeeds to help improve shrimp resistance to WSSV.

"The algal powder, containing the WSSV disease treatment can be mixed with existing feeds by the farmer as soon as WSSV is detected. it's a treatment rather than a vaccine, due to the fact that shrimp don't produce antibodies," explains Yaron Vekselman, VP of business development at TransAlgae.
"We have proven oral delivery of active ingredients, expressed in algae to shrimps and in addition conducted successful trials on insects, which have similar physiology to shrimps. we're set to start our first in vivo WSSV shrimp trials in Q1 of 2023," he adds.
While whitespot can wipe out a farmer's entire crop and costs the global shrimp sector hundreds of millions of dollars per annum, Vekselman aims to keep the treatment affordable – ideally, at a range of single digit percent of the shrimp price at harvest. If it proves effective, it would make TransAlgae's product a worthy addition for farmers in regions where whitespot is a major threat.
Regulatory possibilities
Although the algae used by the company is genetically modified, the end product is likely to benefit from having a different classification.
"The algae are inactivated, so can't reproduce, which means it's not classified as a GMO product, just GMO-derived, as was stated by an expert regulatory consultancy agency in Europe," notes Vekselman.
This will mean that there are fewer regulatory hurdles to cross to get the product into key markets.
"We're looking at the big five shrimp producing countries. We need to check the regulations and then register the product," he explains.
While the company is currently using sub-contractors to support some of its activities, it is looking to establish a partnership with a global animal health company in the long term, Vekselman says. It is also looking to broaden its investors - who are currently led by a private angel and Gan Shmuel Foods - to refine the product.