The Norwegian-based aquaculture supplier has reported profits in the quarter increasing to 26 MNOK, compared to 11 MNOK in Q3 2016.
Cage-based technology
The group's Q3 report, published this morning, shows that they experienced increased revenue and margins in the cage-based segment compared to the same period last year, with the Norwegian market as the main driver to the growth, aided by the company's acquisitions of AD Offshore and Sperre in Q2 and Q4 2016.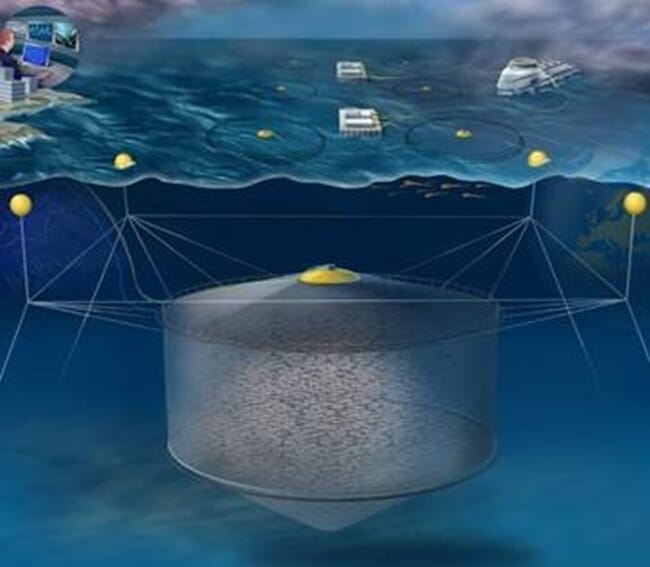 They also comment on a "positive development in the Americas region" leading to a quarterly revenue of 97 MNOK, up from 39 MNOK last year. While Akva's Scottish operations oversaw impressive inroads into markets in Europe and the Middle East, with a positive development in order intake, revenue and EBITDA compared to last year. The group adds that its Turkish operation is stable and reveals plans to ramp up activities in Spain, Greece and Iran.
Development licences
Akva's attempt to secure development licences in Norway, through Atlantis Subsea Farming, in partnership with Sinkaberg-Hansen AS and Egersund Net, has met with mixed results. Atlantis aims to develop industrial-scale submersible salmon farming facilities and applied for six development licenses to enable large-scale development and testing of the new technology and operational concept. The Norwegian Directorate of Fisheries has moved the application of two of the six licences forward, rejecting the other four, but Akva has appealed to the Norwegian Ministry of Trade, Industry and Fisheries in a bid to secure all six licences.
Outlook
The group's Q3 report is optimistic, stating: "The market situation is expected to continue to be strong. Our order backlog is high and the Land-Based segment is in the process of delivering more profitable orders won this year, as well as continuing to see further opportunities in this segment coming.
"We have strengthened our presence and hence our ability to win significant contracts around the Mediterranean area, as well as on the east coast of Canada."