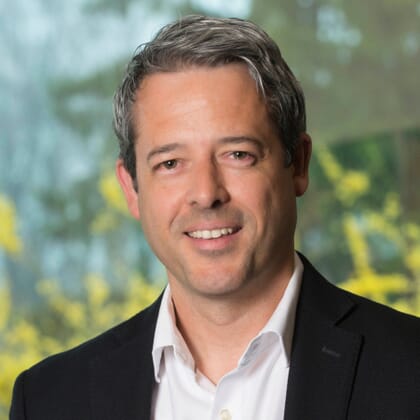 Dr Beattie will be responsible for the ongoing development of the Akva group's organisations in North America and Australasia and will support the ongoing growth and development of the business in these regions.

Dr Beattie has over 20 years of international experience in the aquaculture industry. Starting as a field technical advisor with Skretting in Scotland in 1999, he worked closely with customers in the field on projects including feed management, growth improvement and training. He relocated to Canada with Skretting in 2005, progressing through roles of increasing responsibility, including product and sales management. Assuming the position of general manager for Skretting North America in 2010, his team introduced high-performance feeds to the Canadian market, integrated an acquired US feed business and pioneered a unique feed logistics solution in support of the rapidly developing Newfoundland aquaculture sector.
He joined Merck Animal Health as head of global aquaculture in 2015, where he was based in Madison, New Jersey. Responsible for developing and executing the global aquaculture strategy, he managed the global marketing and technical service activities of Merck's aquaculture portfolio including vaccines, anti-infectives and parasiticides. Most recently, he led Merck animal health's precision aquaculture team, developing computer vision-based machine-learning solutions for aquaculture producers.
He has a degree in marine and freshwater biology from the University of Glasgow and a doctorate in fish physiology from the University of St Andrews. A former board member of the BC Salmon Farmers Association and the Canadian Aquaculture Alliance, he currently sits on the Fisheries and Aquaculture Strategic Advisory Council of Genome BC and volunteers as a business mentor at the University of British Columbia.