On 1 February, a meeting of ministers will kick start the five-year True Fish project, which is expected to make a major impact on aquaculture in East Africa, against the backdrop of mounting concern over Chinese tilapia imports.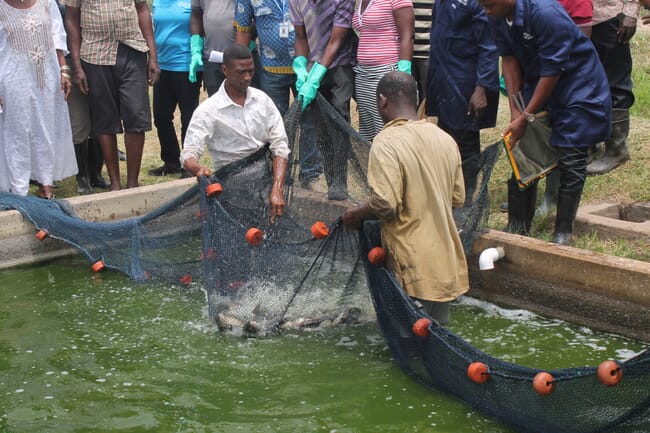 The €10 million project is funded by the EU, with technical support from the FAO and WorldFish. It is expected to help reverse steep declines in fish catches in East Africa by boosting aquaculture production.
Aquaculture is being promoted all over Africa in order to plug huge fish-supply gaps arising from sharply reduced fish catches. Although some progress is being made, fish farmers are facing a major challenge – increasing inflows of foreign (mostly Chinese) fingerlings and table-ready tilapia – and are raising their voices against this trend.
On 29 December the Tilapia and Aquaculture Developers Association of Nigeria (TADAN) called for an "outright ban" on the importation of tilapia into the country.
Addressing a stakeholders' forum on the challenges facing the aquaculture industry, Remi Ahmed, the president of TADAN, said that fish farmers "want an outright ban because we are producing a lot and we can meet the tilapia deficit if given the right enabling environment. As long as people are getting this cheap import, the tilapia grown in Nigeria will never compete with them."
Nigerian fish farmers have often complained about the mixed signals coming from government about aquaculture. Government introduced fish import quotas in 2014, which sought to reduce fish import levels and encourage local production. It also introduced the "backward integration" policy, by directing import firms to invest in aquaculture and fish export. Tilapia was included on the Nigerian Customs Service's (NCS) list of prohibited and restricted imports.
Yet Tilapia farmers were surprised to find that tilapia was not on the NCS revised list issued in July last year. Ahmed believes that even the placement of tilapia on the restricted list was not enough to protect the local industry. Under "Operation Vanguard", customs officers often seized fish and poultry products that were on the restricted list, yet these were always abundant on the markets. Fish farmers, he says, "want government to close down outlets that sell these smuggled fish", stressing that "they are cheap because taxes are not paid on them".
The national vice-president of TADAN, Nurudeen Tiamiyu, raised the issue a notch higher when he complained about the source and quality of the tilapia imported into Nigeria.
"These fishes being brought from China are rejected fishes that cannot enter the European or American market because of the issue of growth hormones and the very bad water conditions where these fishes are raised in volumes can hamper the health of people, but Nigerians are less concerned when it comes to buying cheap fish," he said.
Similar concerns have been expressed in Ghana, Kenya and other African countries. In the midst of speculation about illegally imported tilapia fingerlings being produced from China, Peter Akpaglo, aquaculture consultant at the Association of Church-Based Development NGOs (ACDEP) echoed the admonition he gave to Ghanaian fish farmers about buying fingerlings from "unknown sources". He says that "they have been found to contain high levels of unwholesome chemicals, and I strongly advise fish farmers to ensure that they only buy from trusted sources". Ghana's minister of science and technology, Prof Kwabena Fimpong-Boateng, has directed that with effect from 1 March 2019, only approved hatcheries will be allowed to sell fingerlings in Ghana.
Concern over Chinese tilapia imports has been raised in Kenya following the publication of a report by public-health researchers at the University of Nairobi and commissioned by The East African newspaper. The tests confirmed residues of 0.04 parts per million of lead, 0.005 ppm of mercury, over 0.001 ppm of arsenic and 1.2 ppm for copper, which indicated that the ponds used to farm the fish were possibly contaminated. According to WHO standards, the permissible levels are 0.5 ppm for lead and mercury, 1 ppm for arsenic and 30 ppm for copper. The report says that although these levels are permissible, "it is still worrying" that the presence of these chemicals can be detected.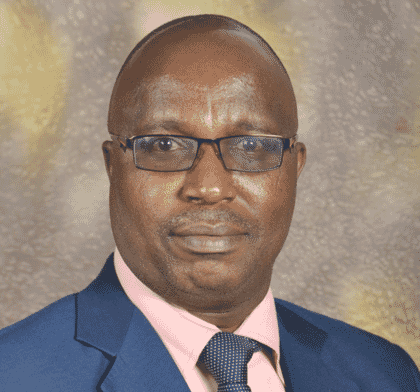 Professor James Mbaria, head of the university's Department of Public Health, Pharmacology and Toxicology, says that "long term exposure to these chemicals for the human body, through frequent consumption of such food, can have a disastrous effect, and therefore their presence and long-term effects in the human body poses serious health risks". He emphasises that "heavy metals can be serious health hazards, and any potential dietary exposure to lead and mercury poses possible risk to human health".
Although this report has gained wide traction in Kenya and beyond, it seems highly unlikely that it will have any impact on the inflow of Chinese tilapia. Chinese fish (predominantly tilapia) exports to Kenya have shot up from $6.24 million in 2015 to over $20 million in 2017. In October 2018, in response to a public outcry, President Uhuru Kenyatta ordered a ban on Chinese fish imports, to take effect on 1 January 2019. However, China retaliated by threatening to withhold funds for the completion of the strategic Standard Gauge Railway, which will link Kenya with its neighbours. In a rather swift reaction to this threat, Susan Imende, director of the Kenya Fisheries Service, announced that the ban had been lifted.
Aquaculture is becoming increasingly crucial to the economies of African countries. With the drastic reductions in artisanal fish catches, aquaculture offers a realistic hope for reducing the high supply deficits and high fish import bills. Most African nations have gone a long way in the implementation of major aquaculture strategies. But China, a major provider of infrastructural and soft financial assistance, seems to have found a major destination for its fish, and not even presidential directives, it would appear, can stand in its way.