Personnel from key national, international and United Nations agencies, who were attending a three-day workshop on Sustainable Inland and Marine Aquaculture in Africa in Nairobi last week, said boosting aquaculture productivity in Africa to address food security and catalyze social and economic development is achievable without compromising environmental health.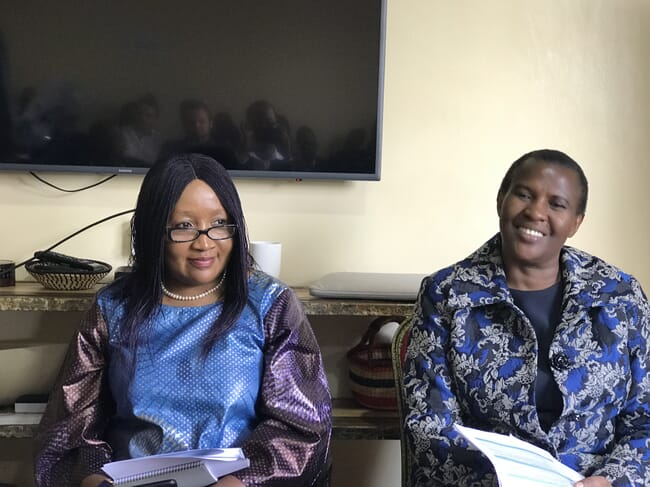 "The aquaculture sector is relatively nascent in Africa but is projected to expand by at least 61 per cent by 2030. Our focus is to ensure early on that this growth is sustainable and does not adversely affect dependent freshwater and marine ecosystems that are a livelihood bedrock for millions of people across Africa," said Alice Ruhweza, vice president of programmes and partnerships in Conservation International's African division.
She added: "We agreed on a range of solutions to make the sector more sustainable including spatial planning, feed and seed management, integrated land and aquatic use management as well as development of business opportunities for women and youth among others."
The experts, who were convened by a consortium of organizations led by Conservation International and the African Development Bank Group, deliberated on the state of the sector and co-designed an action plan for sustainable aquaculture in Africa.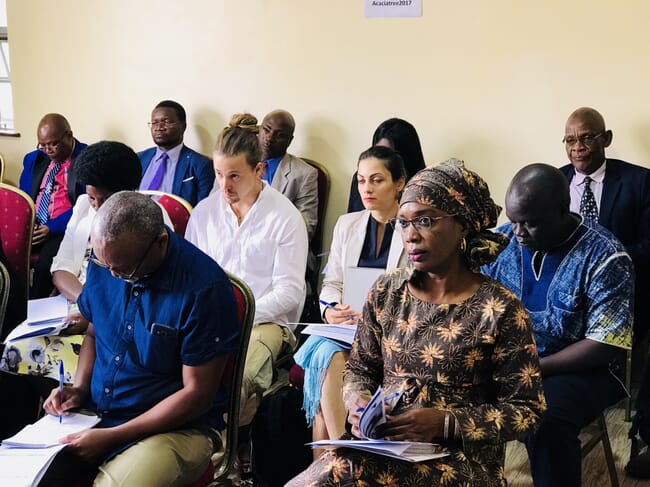 "As a bank, we are keen to enhance productivity and sustainability of the aquaculture sector in Africa as part of our Blue Economy flagship programme to have a fully-exploited, well managed sector that can be a major source of wealth to catapult the continent's fortunes," said Rose Mwebaza, the African Development Bank's chief natural resources officer.
She added: "The natural wealth that Africa has is not commensurate with the living standards since at least 49 per cent of people in the continent still live on less than 2 dollars a day. In addition, Africa spends at least US$35 billion to import food including fish. This is not sustainable."
Inland and marine aquaculture, which involves farming of fish, crustaceans, molluscs, aquatic plants, algae and other organisms is increasingly attracting spotlight for negative environmental impacts including destruction of mangroves, pollution, poor handling of waste which collect on the ocean bottom and damaging bottom-dwelling species or decrease oxygen concentrations in the water.
Other concerns include use of antibiotics and pesticides, competition between farmed and wild animals and the potential introduction of invasive plant and animal species or foreign pathogens. On its part, cage aquaculture is linked to increased nutrient enrichment of the waters in which they are established, resulting in algae growth including harmful algae blooms that can be toxic to fish.
Currently, aquaculture in inland and marine water bodies in Africa contributes about 18 per cent of the total fish production in the continent according to the latest data from the United Nation's Food and Agriculture Organization (FAO) with Africa having less than 1% of the world aquaculture production. Almost all aquaculture in Africa involves freshwater fish – mostly catfish, tilapia and Nile perch, with Nigeria and Uganda being the region's leading producers.
The cross section of experts who participated in the aquaculture workshop included renowned fisheries academicians, policy makers, industry investors and farmers, impact investors, producers, scientists and researchers. They were drawn from the FAO, African Union Commission, NEPAD Agency, AU-IBAR, Conservation International's Moore Center for Science and the Centre for Oceans, WorldFish, Makerere University (Uganda), University of Dar es Salaam Institute of Marine Science, University of Eldoret and Seychelles Fishing Authority as well as Fisheries research institutes from Kenya, Tanzania and Uganda among others.