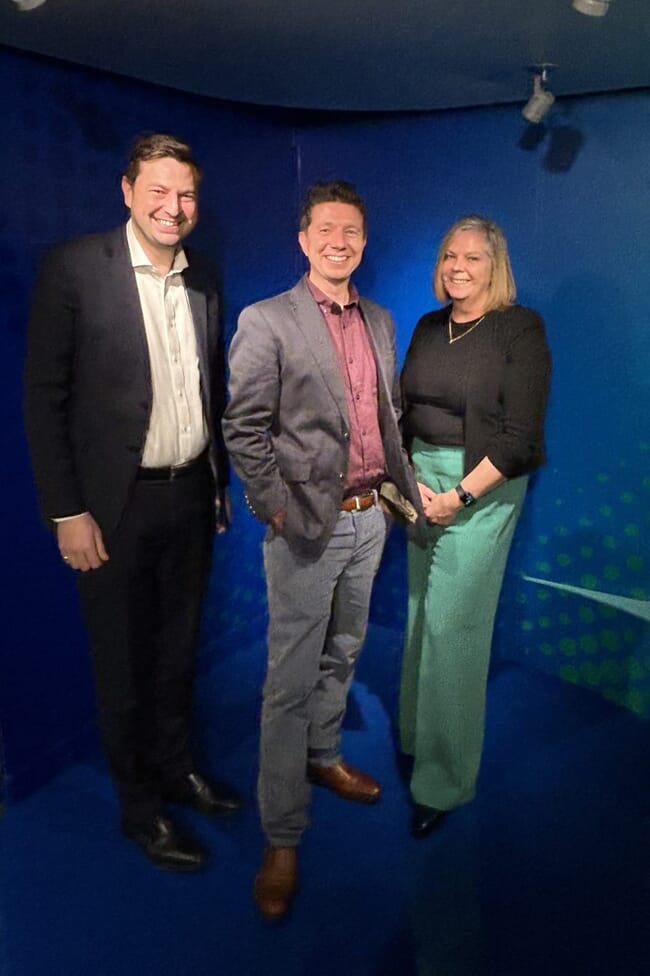 Earth Capital Limited (ECL) joins existing investors Aqua-Spark, one of the biggest blue growth investment funds, with a shared mission to move the aquaculture industry towards more healthy, sustainable, and affordable production. ECL's senior investment manager, Bradley Jones, has joined the Ace Aquatec Board.

Wider changes to the board see Chris van der Kuyl appointed Chair and Nina Santi joining the board as a non-exec director. van der Kuyl is principal of existing investor, Chroma Ventures and Santi is also a senior advisor at INAQ, a business strategy advisory firm specialising in the seafood industry.
The Dundee-based supplier of global aquaculture solutions has raised over £10 million since its series A investment with Aqua-Spark and Chroma Ventures and has shown strong growth in key markets including the UK, Europe, Canada, South America, and South East Asia. The company will use part of this additional capital to expand its presence and distributor networks in these markets. It will also provide a recruitment boost, with 10 jobs expected to be created including engineering, software and sales support roles in Dundee and Chile.

The investment will also enable the acceleration of the firm's development in innovative aquaculture technology solutions, including its biomass camera, which has recently started production, following successful trials. This underwater camera is designed to detect and quantify fish biomass automatically. It uses machine learning and artificial intelligence (AI) to produce accurate, real-time data on a range of fish species populations and distributions.
Bradley Jones, senior investment manager of Earth Capital Limited, said in a press release: "We are excited to be partnering with Ace Aquatec, a key player in the aquaculture industry, on the next stage of its development journey. Championing sustainable practices and setting high welfare standards paves the way to ensuring that seafood farming becomes one of the biggest opportunities to responsibly feed a growing population. Sustainable farming aligns perfectly with Earth Capital Limited's mission to advance technology within the energy, food, and water sectors while driving towards a net-zero future."
Nathan Pyne-Carter, CEO of Ace Aquatec, said: "Earth Capital Limited shares our outlook and passions – namely, the critical importance of technology to drive sustainable food production. Together we can tackle one of the world's most pressing issues by providing sustainable and responsible protein for a growing world population. The team's support and expertise will help us scale the business and take another huge step forward in the development of high-welfare products for the global seafood industry. We are also excited to welcome Bradley Jones to our board, whose deep knowledge and strategic insights will be invaluable in guiding our future growth."
Josien Bakker, investment manager at Aqua-Spark added: "Since our first investment in Ace Aquatec, we've known they had the vision to transform the sector by developing products that make fish farming more humane while protecting the environment. They have built a well-known brand, due to the company's accessibility and scientific evidence. Its growth since then is proof that breakthrough technologies are being embraced by farmers, processors, and supermarkets pushing for improved fish welfare across the entire industry. We're looking forward to partnering with Earth Capital Limited, a fund committed to sustainable technology that will spotlight how much we can do to improve the welfare of fish across the industry."

*Ace Aquatec is, like Hatch, part of Aqua-Spark's investment portfolio, but The Fish Site retains editorial independence.