How does Hatch differ from, for example, emerging aquaculture investment funds?
An accelerator is more hands-on with the companies compared to an investment fund. During the programme, but to a lesser extent also thereafter, the Hatch team works full-time with the companies to get them to where they need to be in order to raise a larger round of funding – for example from Aqua-Spark. In this sense, we are synergistic.
What stage, ideally, should the projects be at to be considered for the programme?
They should have a team of at least two dedicated full-time to their company. They should also have more than just an idea – ideally a prototype. We also have later-stage companies in some cases, who are looking to enter the Norwegian market and/or require industry connections, which we can provide as part of the programme.
What does Hatch expect in return for its investment and mentoring?
We offer an investment of €25,000, as well as mentoring, coaching and access to Hatch's networks and take an equity stake in the companies of up to eight percent.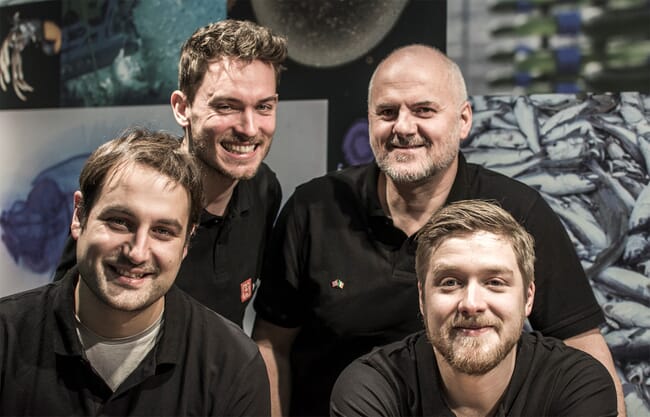 Have you had many applications to date?
We have had a decent amount of applications, but could be more. We´ve got some really good ones though, which is great. So far, the technology sector – in particular digitalising the value chain in many different ways – has been the most prominent sector.
Are there any particular areas within aquaculture that you hope to inspire improvements in?
We work with teams from the nutrition, technology, health, biotechnology and production sectors, there isn't a particular sector that we prefer. What makes companies come to us is that they share the same market. This also leads to synergies between the companies as they can collaborate to attack the market at different points in the value chain.
How has the initiative been received by the established major players in the aquaculture industry?
Very positively, without exceptions. Some of the major players are more innovative than others and usually the more innovative ones are more interested, but also the more conservative players are seeing the initiative as a project to support.
Can you tell us a little bit about yourself and your own aquaculture/investment experience?
I majored in marine biology, then did a PhD in fish nutrition. I´ve always done start-up and small investments on the side during my 20s and after my PhD went into venture capital and worked for Aqua-Spark, where I made several transactions in the space together with them. In July 2016, I started Alimentos Ventures, which has made five transactions since. The idea of Hatch came after learning that many companies require advice and experience in order to advance their aquaculture businesses – be it in raising funds, expanding their network or getting a better understanding of their market.
Who are the other key people involved in Hatch and what do they bring to the initiative?
The key people are my co-Founders Wayne Murphy and Georg Baunach. Wayne has run accelerator programmes for the previous seven years on behalf of SOS Ventures, which is one of the largest accelerator funds in the world, and is in charge of our programme. Georg is an entrepreneur and all-rounder with a superb technical understanding of the aquaculture market. He's in charge of selecting and working with our companies.
Does being based in Bergen suggest you'll be focused solely on the salmon sector?
The programme in Norway has been formed as a joint initiative between Hatch and its local partner Bergen Teknologioverforing (BTO), which will host the the initiative on its campus and the Seafood Innovation Cluster. Bergen represents the best place to be in Europe for all aquaculture start-ups. While the local market is salmon, many of the corporates that have representations in Bergen and that we are partnered with, do business all around the world. In fact, several of our first cohort companies are not targeting the salmon market.
Are there other advantages of being Bergen-based?
The micro-ecosystem is amazing. There are already many aquaculture start-ups in our offices, but we have all major corporates, several top-notch R&D facilities, many aquaculture SMEs all within a 500m radius. On top, we have several fish farms a short drive away.