The bill to introduce the Advancing the Quality and Understanding of American Aquaculture (AQUAA) Act was implemented by Senator Roger Wicker and aims to streamline the permitting process for aquaculture farms in federal waters, and fund research and development to advance the aquaculture industry.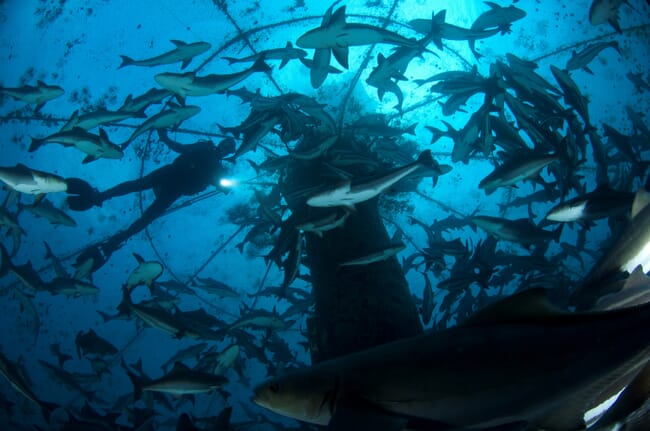 Its introduction was welcomed by the US National Aquaculture Association (NAA), whose president, Jim Parsons, told The Fish Site: "The last time the US Senate considered this topic was in 2005. Over the last several decades, shellfish, fish and seaweed farming in state waters has contributed considerable jobs and income benefits to coastal communities and resulted in the production of high-quality seafood. Because of this experience and success, the stage is set to recognize times have changed. We can farm offshore using new technology, new production gear, and greatly improved feeds to make the US a net seafood exporter instead of the second largest consumer of global seafood. In addition, a proven regulatory model of federal and state regulations has demonstrated that we can grow fish, shellfish and seaweed sustainably and be fully protective of the environment. We are looking forward to working with Congress to pass legislation beneficial to the US aquaculture community."
"Aquaculture is the fastest-growing sector of the agriculture industry," Wicker, a Republican Senator from Mississippi, said when introducing the legislation yesterday. "This bill would give farmers a clear, simplified regulatory path to start new businesses in our coastal communities. The AQUAA Act would also fund needed research to continue the growth and success of this important industry."
Over 90 percent of the seafood in the United States is imported, 50 percent of which is derived from aquaculture. Currently, the United States does not have a comprehensive, nationwide permitting system for marine aquaculture in federal waters, and there are no aquaculture farms in federal waters.
The AQUAA Act would establish an Office of Marine Aquaculture within the National Oceanic and Atmospheric Administration (NOAA), which would be charged with coordinating the federal permitting process. Additionally, a permit would be established through NOAA that would give an individual the security of tenure necessary to secure financing for an aquaculture operation.
The legislation would also maintain environmental standards and fund research and extension services to support the growth of aquaculture in the United States."
The bill has met with some opposition too, including from a broad coalition of more than 100 organisations, consisting of commercial and recreational fishing groups, indigenous populations and consumer advocacy, food, farming and conservation organisations.
These issued a press release claiming that the AQUAA Act will improperly place the new programme under the Magnuson-Stevens Fishery Conservation and Management Act.
Hallie Templeton, Senior Oceans Campaigner for Friends of the Earth, said: "Congress is devastating our oceans, coastal communities and marine-reliant industries. The legitimization of industrial ocean aquaculture in our waters will wreak havoc on ocean ecosystems and marine life. Introducing this harmful industry to our waterways will endanger sustainable fishing communities and introduce risks to both wild fish species and consumers.
"The AQUAA Act affords no meaningful protections to the environment or our fishing industries. Instead, it allows corporations to commercialize and destroy our ocean ecosystems. Congress should support sustainable wild-caught fishing and seafood production methods. With sound policy, we can meet consumer demand without devastating our planet or harming local fishing economies."