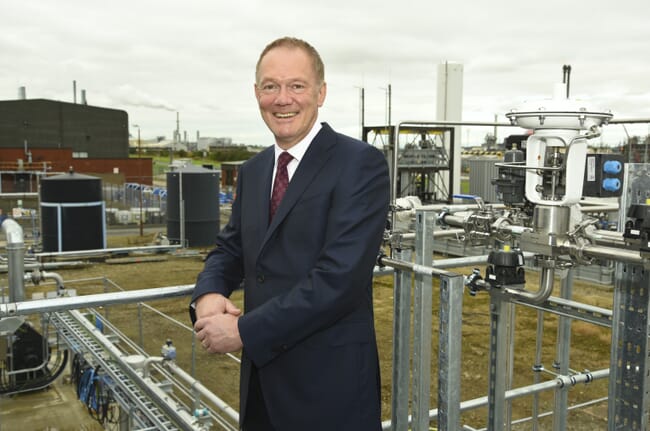 Dr Alan Shaw, president and CEO of Calysta, said: "Thai Union is one of the world's largest seafood producers and, like us, they are committed to improving sustainability and traceability in the shrimp farming industry – making this partnership a significant moment for the seafood sector.
"Calysta's aim is to help create a future where the world's growing population has guaranteed food security. By introducing a sustainable alternative protein that allows us to determine whether a shrimp was fed FeedKind protein with a simple test, FeedKind offers the industry a new level of transparency."
The shrimp served at the Brussels expo were farmed on diets containing FeedKind protein and marine ingredients derived from Thai Union tuna by-products.
Dr Darian McBain, global director of corporate affairs and sustainability at Thai Union, said: "Aquaculture is key to providing a sustainable form of protein for the growing global population. Ensuring that the feed inputs to aquaculture are sustainable, as well as the production methods, is vital.
"In line with our SeaChange sustainability strategy, Thai Union is always looking for innovative ways to bring greater traceability and more sustainable products to market. By working with FeedKind, we are able to offer shrimp that have been grown using feed that has completely replaced the fish caught for fishmeal in the feed with an innovative alternative protein. The fact that the protein has a unique
FeedKind is made via a patented natural-gas fermentation platform. Made using very little land and water, Calysta describes it as "a safe, nutritious, traceable and price competitive protein which has been commercially validated through extensive trials".